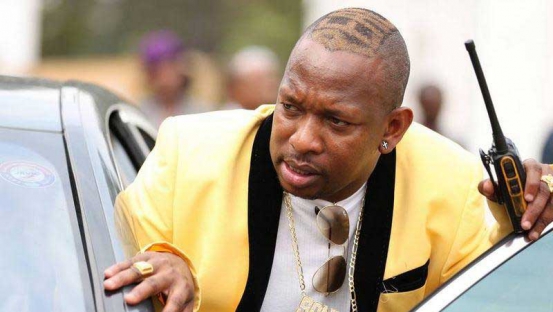 Nairobi County Senator Mike Sonko could soon lose the surety he stood for separatist leader Omar Mwamnuadzi who has absconded trial for a year.
Mwamnuadzi is the founder and chairman of the Mombasa Republican Council (MRC).
Friday, State Prosecutor Jami Yenina said the court should decide whether to forfeit the Sh1 million surety after Sonko, who was in court in Mombasa, failed to produce Mwamnuadzi.
Sonko had stood surety for Mwamnuadzi and 38 other MRC members charged with operating an illegal group.
Yenina said there was no connection indicating that Sonko had colluded with Mwamnuadzi to leave the court's jurisdiction.
Read More
"There is no connection indicating that Mwamnuadzi was entertained by the Senator to disappear. It is the court's discretion to justify if the surety has shown sufficient case to remain standing surety or have his surety forfeited," Yenina said.
Forfeit surety
He however said the prosecution hoped that he would not withdraw as surety for the other accused MRC members.
"For us we hope Sonko does not withdraw out of the case as surety for the other accused MRC members as it will lead to further delay," said Yenina.
Resident Magistrate Edgar Kagoni said the only remedy after Mwamunwadzi absconded was to forfeit the Senator's surety.
Kagoni said: "The only remedy after an accused has absconded court is to forfeit whatever surety had deposited in court. We cannot continue to delay the case further." The prosecution said Mwamnuadzi had lied to the court that he was sick yet he was never admitted in hospital.
Sonko's defence lawyer Jared Magolo said the Senator had made efforts to search him in vain. It has also been reported that Mwamunwadzi's family had no clue where he was.