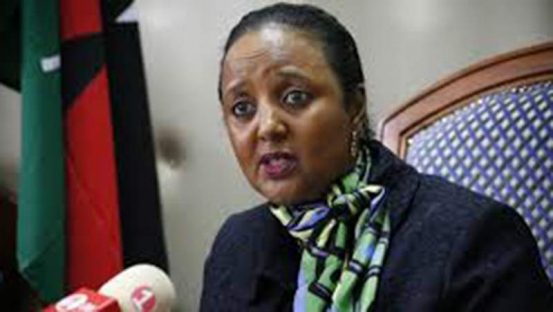 Bodies of the four Kenyan aid workers killed in South Sudan will be flown home.
The four were among six aid workers who were waylaid as they were traveling from Juba to Pibor, a town in the Eastern part of South Sudan.
They were working for Grassroots Empowerment and Development Organisation (CREDO), a non-governmental grganisation funded by Unicef.
Foreign Affairs Cabinet Secretary Amina Mohammed said the Kenyan Embassy in Juba and the Embassy of South Sudan in Nairobi will facilitate co-ordinated repatriation of the bodies for burial.
"The ministry is actively engaged with all stakeholders to ascertain the exact circumstances leading to their deaths," said the CS.
Ms Mohammed said the two embassies have been in constant contact with both governments regarding the incident, which she termed unfortunate.
According to UN's Office for the Coordination of Humanitarian Affairs (Ocha), the incident was heinous as it presented the highest number of aid workers killed since December 2013 when the South Sudan conflict started.
The civil war has seen the displacement of nearly 2.5 million people besides creating overwhelming humanitarian crisis including hunger that has affected over 100,000 people.
Reports indicate that 79 aid workers have been killed since December 2013. Since the beginning of this year, 12 people have lost their lives and eight humanitarian convoys attacked.