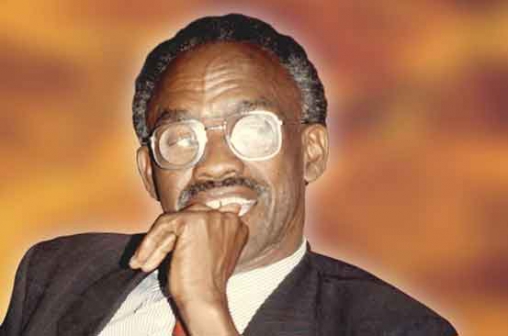 The widows of politician Kihika Kimani have reconciled 12 years after his death.
Kimani's eight widows have been embroiled in a bitter fight over their husband's estate, but yesterday, five of them held a press conference in Nakuru town and said they had forgiven their daughter Susan Kihika, the County Assembly Speaker, who was said to be at the centre of the feud.
The widows, led by Margaret Wambui Kihika, 85, accused certain politicians of fueling the feud to gain political mileage.
"As a family, we met and resolved to end the wrangles that had threatened to tear us apart. Susan asked for forgiveness and as her mothers we have forgiven her," Wambui said.
In January, the family was involved in an explosive spat when seven of the widows accused Susan of conspiring to acquire her father's property illegally.
Read More
Yesterday, Susan's mother Alice Mukuhi said her daughter had approached them to seek forgiveness and as a family and according to their culture, they have forgiven her.
Mukuhi said the family differences were against Kihika's will, as he had urged them to remain united.
Susan was reportedly blessed by her father and was expected to uphold the family's name. Susan wants to be Nakuru senator.
"The wrangles in the family were the work of the devil. We did not expect it to happen and it came as a shock to us," Susan said.
Charity Nyambura, Miriam Warau and Jane Wanjiru are the other widows who were at the press conference.
The five said they had the same message of unity as the three who were not present. They promised to support Susan in her political ambitions.
Warau said the Speaker had nothing to do with all that happened in the family, but she became a victim of circumstances because of her name and political stand.