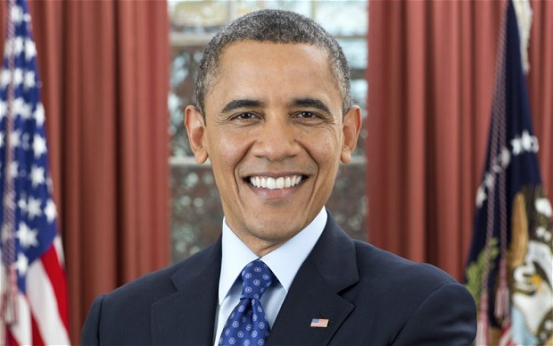 Expectations from political and religious leaders, business people and Kenyans from all walks of life are at a climax as the countdown to US President Barack Obama's visit enters the final week.
The anticipation is intense right from State House, among leaders across the political divide, heads of religious organisations, business people, women, youth and all Kenyans across the country.
"We share the spirit of Harambee with many nations and cultures but one relationship in particular, today and throughout the half century since our independence, has been of critical importance and that is our friendship with the government and people of the United States of America," writes President Uhuru Kenyatta in an article published on page 2 of this newspaper.
Even more telling is the President's rallying call that Kenya looks to the Obama visit to deepen partnership with the US.
Read More
The Council of Governors (CoG) had by yesterday not received an invitation to meet President Obama although county leaders were hoping to get one. The CoG vice chairman and Kwale Governor, Salim Mvurya, said governors expect Obama to share his experience on transparency and accountability with them and send a message that Kenya is a safe country for investment and tourism.
"We have not been invited but there are a range of issues we would like him to address, among them the US partnership with Kenya on the war on terrorism and insecurity," said Mvurya.
Machakos Governor Alfred Mutua hopes the trade links between Kenya and the US will be strengthened so that counties like Machakos that have strategically positioned themselves for foreign investments, benefit.
Dr Mutua said he will be busy at the summit marketing to global investors the trade and investment opportunities available in Machakos as the county government tries to position itself as a preferred destination for investment by local and foreign business interests.
The chairman of Coast Interfaith Council of Clerics (CICC), Vicar General Father Wilybard Lagho, hopes Obama will spell out elaborate steps to fight terrorism and radicalisation. The CICC brings together clerics from all religions based at the Kenyan coast.
"He should spell out his assistance to fight radicalisation because the war cannot be won by the power of the gun alone but by also winning the hearts and minds of those radicalised," said Fr Lagho.
He also wants Obama to share the US experience on democracy to take democracy to the next level.
Kisii Governor James Ongwae is also full of expectations and hopes to take advantage of the opportunities that the GES summit will provide in economic, trade and investment.
"We seek to improve our partnership in exports of soapstone, tea and coffee. We need to restart the dwindled pyrethrum sector which a few years ago Kisii was the largest supplier to the American market," said Ongwae.
Investment opportunities
Ongwae also urged the investors visiting the country with President Obama to take time to visit Kisii and sample opportunities for investment in the health sector.
The County Government of West Pokot has already taken early strategies to gain from the advantages of the Summit to be co-chaired by President Obama and President Kenyatta in Nairobi.
Deputy Governor Titus Lotee said they will market the county that has already profiled its investment opportunities.
"Our Governor Simon Kachapin was in the US this week where governors from the North Rift had gone to woo investors. The governors have also formed an economic bloc to exploit investment potentials," said Lotee.
He said following the visit of the US by the governors, many investors have shown interest of investing in the region and that the summit will be an added advantage to the region.
"We have started receiving inquiries from investors and expect some of them in West Pokot next week," said Lotee, who revealed that four to five large investment companies are expected in the region. The county government will host an investment conference and an agricultural, trade fair and cultural show between October 7 and 10.
From Eldoret, Bishop Cornelius Korir has asked leaders to unify the country ahead of the visit and set a good example to Kenyans and visitors.
"We want our leaders to stop inciting the public. We don't want to hear our leaders speaking carelessly," said Bishop Korir.
He said he expects to see leaders welcome President Obama like a true son of the soil. He further expects leaders to dwell on topics that will help build Kenya and bring development to this country.
Bishop Christopher Ruto, chairman of the National Council of Churches of Kenya, urged political leaders to avoid confusion on topics they are going to deliberate on.
"It's good for our leaders to demonstrate cohesiveness. They should know all the topics they want to share with him prior to his visit so that they will not look confused," said Bishop Ruto.
Kisumu Governor Jack Ranguma will interest the investors in the region's tourism, agriculture, housing, lake transport and health care sectors in his county.
He is of the opinion that with national tourism facing hiccups, the focus will shift to county tourism where he is not leaving anything to chance.
"We intend to sell the county as a tourism hub, because the sector is one of the eight pillars I peg the growth of Kisumu on," said Ranguma who added that he will try as much as possible to get a chance to meet potential investors in that sector.
Ranguma will be pushing for the upgrading of Michelle Obama Childcare Unit, situated at Jaramogi Oginga Odinga Teaching and Referral Hospital (JOOTRH).
Homa Bay Governor Cyprian Awiti also expects a number of delegates attending the Summit to pay special attention to his county.
Awiti says the county offers numerous investment opportunities which should be an incentive and is also banking on the fact that President Obama's family tree has its roots in Homa Bay.
"We would like to tell GES delegates, tourists and historians tracing President Obama's roots that the job will not be complete without visiting Kanyadhiang, the robust village near Kendu Bay township because this is where President Obama's father was born before he relocated to Alego in Siaya County," says Awiti.
"It is also in Homa Bay where the late Tom Mboya, the Pan Africanist who offered Obama Snr a scholarship to study in the US, was buried."
War on terror
Leaders in the Mt Kenya region expect President Obama to announce enhanced economic partnership and pump in more resources towards the fight against terrorism.
The leaders, comprising governors, MPs, religious leaders and academicians said they hope the much anticipated tour by the American President would help inject vigour in the Kenyan economy, especially at this moment when the Shilling is struggling against the dollar.
They expect that Obama's visit will open economic opportunities for Kenya, in particular on increased number of tourists visiting Kenya.
Former Imenti North MP and Meru town's development committee chairman Silas Muriuki said Obama must use his visit to bring about economic development.
"I expect him to bring good news, since he is 'Kenyan', although he is also American. Kenya has made giant strides in economic advancement, but we want America to help us develop even more," Mr Muriuki said.
He said Obama's government must help Kenya fight Al-Shabaab militants, who have brought a lot of suffering to Kenyans.
"Kiharu MP Irungu Kang'ata says the visit could help increase America's interests in Kenya after it was overtaken by China.
"I expect that the visit will boost tourism and increase investor confidence in Kenya. But I will feel discouraged if he talks positively about gay marriages," said the lawmaker.
On the flipside, Ahadi Trust Executive Director Dr Stanley Kamau said next week's visit will be disadvantageous to most low income earners in Nairobi.
Kisii Catholic Parish Priest Father Lawrence Nyaanga was optimistic that President Obama's trip back to Kenya was going to create a better and friendly business environment between the two countries and promote further bilateral relations.
"The future of Kenya will be defined and shaped by young people who draw much inspiration from President Obama's way of leadership. Their hopes and dreams will be rejuvenated," said Father Nyaanga.
- Bureau reports from Bernard Sanga, Isaiah Gwengi, James Omoro, Titus Too, Noel Chelimo, Mwangi Muraguri and Rushdie Oudia.