Recent party nominations show our democracy is coming of age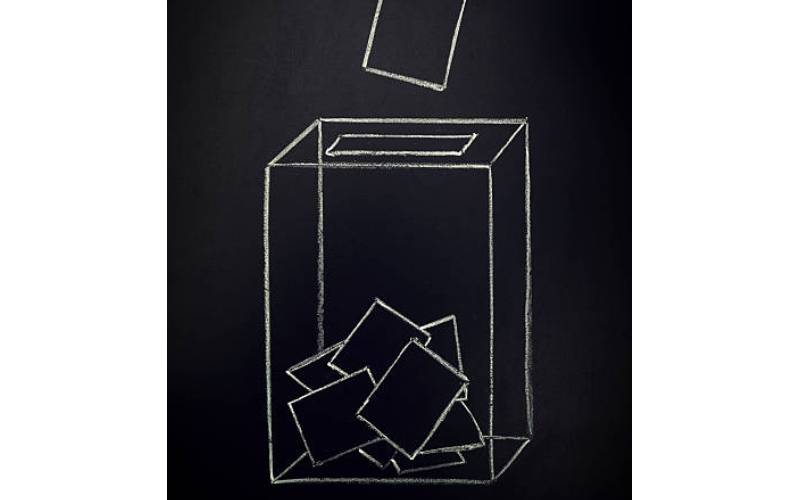 That Kenya's democracy is slowly coming of age was evident in the just concluded primaries by the parties sponsoring the "two horses" in the August elections.
Party primaries have a bad history in Kenya. In the days of the "baba na mama" party, winning the KANU elections almost guaranteed you a seat as a Councilor or MP. Indeed, in the 1988 "mlolongo elections", dubbed by its supporters "open-air democracy", winning the KANU nominations by 70 per cent meant that by law, general elections were not held in that constituency, you were deemed elected unopposed.
More than 50 MPs made it to parliament through that route. This arrangement made the fight for the party ticket lethal, and many died or were kidnapped to stop them from contesting, released only after the nominations. Open-air democracy, in the days before cell phone cameras, meant that there was no record of who voted for whom. Once KANU declared your queue longest that was it. 1988 was the straw that broke the camel's back.
By 1992, it was over for KANU's dominance in Kenya's politics. In the multi-party elections that followed, party primaries have been a sanitised repeat of the KANU modus operandi, only missing its more extreme expression. Party tickets were routinely handed to the darlings of party bigwigs. Pre 2010, you could defect between parties until the official IEBC nomination day, so this was never a crisis.
With the 2012 Elections Act disallowing party hopping after nominations, party primaries took on fresh importance. Depending on how strong a party was regionally, its nomination was akin to elections; once you got the ticket, you were more three quarter-way to a win. It is no wonder that the process was marred by violence, with claims of rigging and numerous contestations on the results. The processes were quite unsophisticated, many times the ballot boxes were cartons with handwritten ballot papers.
We all remember the "Men in Black", the Jubilee postponement of nominations nationally, and such other scandals. But 2022 is a different ball game. Firstly, the process has become surprisingly scientific. Many outsiders will not know that the "negotiations" that characterised direct tickets in many counties and constituencies were informed by scientific polling by the political parties which had been ongoing for the last one year.
This is a first for Kenya. Many will allege that opinion polls are manipulated, but only a suicidal party would manipulate the polls so as to get a weak candidate; the losing a strong candidate would cost the party "yugely" as DJT would say. Secondly, with all its challenges, the process has become quite sophisticated. ODM went digital thanks to my friend Catherine Mumma, who is a stickler for procedural fairness. UDA put together an impressive logistical operation holding elections in 16,000 polling stations manned by 49,000 polling officers complete with serialized ballot papers, and transparent ballot boxes.
Contrary to Kenya's political practice, UDA was willing to let go of some of its loudest enthusiasts, funders, and leading lights, if the voters rejected them. Granted, there were some debacles in some places, and we expect claims of rigging but overall, it was an impressive process. Credit must be given where it is due. Looking at the comparative levels of enthusiasm for the nominations in different regions, it would appear from an observer's perspective, that this election is largely determined.
Some few events, like the choice of running mate, may change the needle slightly on turnout, but minds have been made up. The most important work of the parties occurred this week, ensuring that the majority within the party stay in the tent feeling fairly treated.
Compared to previous elections, this year was a significant improvement, which can only be good for our young democracy.