We cannot cheat aging, no matter how exotic our beauty creams are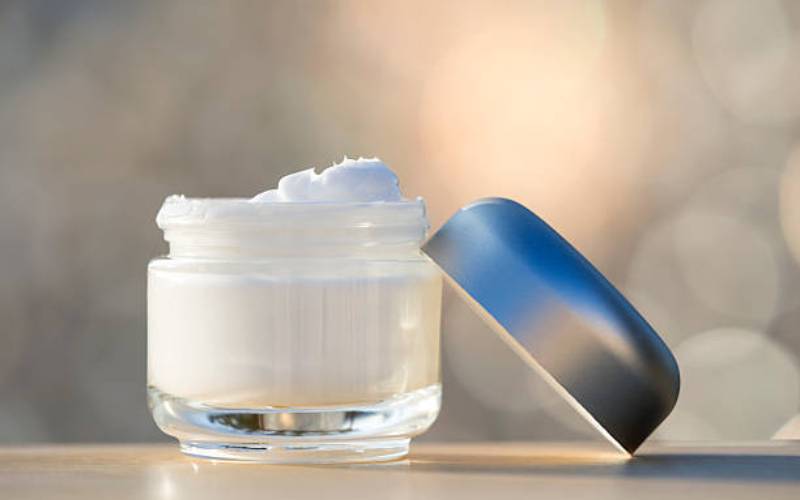 As soon as I entered his office, I could feel the weight of his searching gaze on my face. He was intently gazing at every inch of me, from my hairline to my neck. It was uncomfortable, but I was there for an assignment. So I smiled and greeted him. He showed me to a seat, but still, his eyes continued the thorough examination. Then, satisfied with the dirt he must have found, he sat back and finally responded to my greeting. "I think you need some under-eye fillers and a little bit of botox on your forehead." At that moment, if I had the money in my account, I just might have gotten out my cheque book and written out one for him before asking, "When do we start?" After all, he was a renowned cosmetic surgeon in Nairobi, and was always in the media extolling the virtues of beauty treatments and creams.
However, I was not there as a patient, which is what he must have mistakenly thought. I was, in fact, there to carry out an interview around an assignment from my editor on the cosmetic industry in Kenya. We would laugh about that confusion a few minutes later, but the thought that at 20 I needed some under-eye fillers stayed with me. And it started a little wave of insecurity within me, which with time and age, I would learn is how the million-dollar beauty industry gets you. I remember running to the mall's washroom after the session to look at my face, curious as to why he thought I needed the procedures. Heck, at 20, I was a spring chicken and even today, years later, I am not about to let anyone wielding a needle close to my face. However, that might change in 20 years.
You want to get your beauty products flying off the shelves? Slap an anti-aging label on them and list one or two ingredients shown to have such effects and you will get the product moving. You can also go a step further and get your youthful-looking friends to vouch for the products on social media. Then sit back and rake in the coins. That is how it works, building up an industry that as at 2020 was worth about $58.5 billion (Sh6.3 trillion). The industry is estimated to have a compound annual growth rate of seven per cent in the next five years.
We have seen everything, from vitamin tablets meant to get rid of the crow's feet, collagen tablets meant to keep your skin ageless and your joints sprightly, to the creams and oils worth a little plot somewhere in Isinya. But are you really doing anything that will truly reverse your aging process? Scientists are now saying the cosmetic measures may all be for naught.
A study by the University of Southern Denmark carried out by researchers across 42 institutions and 14 countries examined varied populations. Their work provided a new viewpoint on the whole aging issue. The results showed that the human species had an invariant rate of aging. This simply means that regardless of all that you do, you age at a relatively fixed rate. That no matter how many vitamins you take, and how rich your ointments are, you will still age at the rate the human species is supposed to. You can't hack aging. So best accept it!
The scientists, however, acknowledged that you can improve the quality of your life by caring for your body. Fewer health issues will ensure you enjoy your years as they tick off. You can also accelerate aging by doing things that affect the effective working of your body. Smoking and drinking are two of the common ones, as well as not catching your winks as you should.
In fact, the anti-aging products may be causing more harm than good, especially due to the surge of unregulated market. And can we really count on the Kenya Bureau of Standards (Kebs) to test every 'miracle' product that is launched on Instagram? Many fraudulent cosmetics have been found to contain arsenic, beryllium and cadmium, all known cancer-causing agents. Some products have also been found to contain high levels of aluminium and dangerously high levels of bacteria. Instead of glowing and youthful skin, you may get psoriasis, acne and eye infections for your trouble. Be on the lookout for 'secret formulas' because as far as skin care goes, there is really no secret. And take any testimonials with more than a grain of salt.
I say embrace aging and rock those grey strands with confidence. You have earned every wrinkle and fine line. Many would have loved to have lived to your ripe old age, crow's feet notwithstanding. And don't expect to look 30 when you are 70 because then you are in for a disappointment.