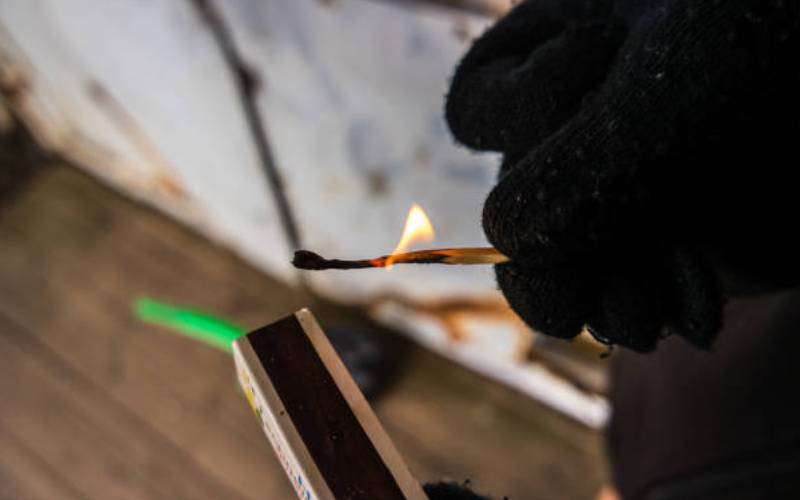 Police are holding a 43-year-old woman for allegedly assaulting her husband before setting their house on fire.
It is suspected that the woman was angry after the man married a second wife.
Speaking at their home in Navakholo Constituency, Kakamega, the son of the suspect claimed her mother had a week ago attacked their father over his plan to get another wife.
He also alleged that the mother was suspected to be having an affair with his uncle, the father's brother.
He said the mother bit his cheek but reported at the Ematiha Police Station that he was the one who assaulted her.
The man was arrested, but police later established that she was the one who had attacked him.
"Last week, she claimed she had been attacked by her husband in order for him to marry another wife," he said. He claimed that the domestic violence started when his father discovered that his wife was having an affair with his brother, and that is what led to his 52-year-old father marrying another wife.
"My mother has the intent of being inherited by my uncle because the assault and fire incident arose when she discovered that my father had discovered that she was having an affair with his brother."
Angry residents vowed not to relent until justice was served, but Navakholo OCPD Richard Omanga urged them to remain calm and assist in the investigation.
"No one was injured apart from properties being destroyed, and our police were able to contain the fire with the help of residents," said Omanga.
Locals claim that the mother of five had been assaulted.
Related Topics