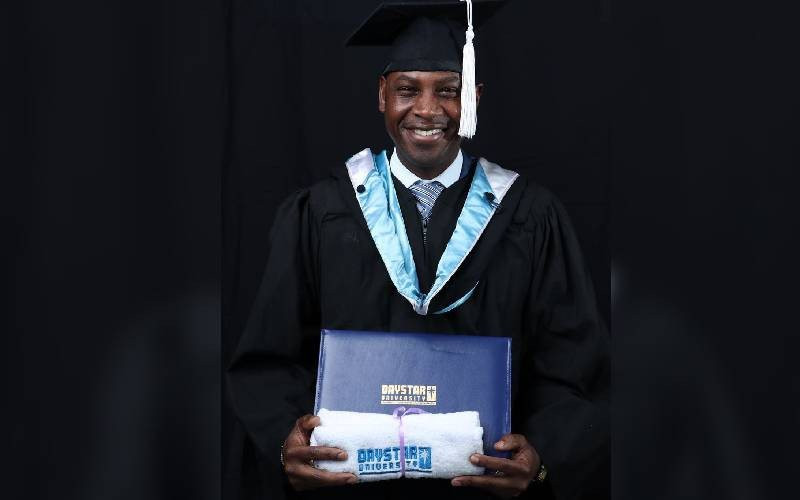 Entertainer turned Politician Walter Mong'are alias Nyambane says he is now set to pursue his Masters, days after completing his Bachelors of Education degree from Daystar University.
While speaking to The Standard, the entertainer-turned-politician said that he was willing to further his studies to the highest academic qualification possible, to ensure his runs for the presidency in future elections are not curtailed by academic qualifications.
"I will not stop at this Degree. It is just a commencement," Nyambane has told The Standard.
"I have made that decision to go further to ensure I don't get kicked out of the presidency race ever again, just in case regulations for this office are adjusted," he added.
Having been out of class for two decades, paused many challenges though he overcame them.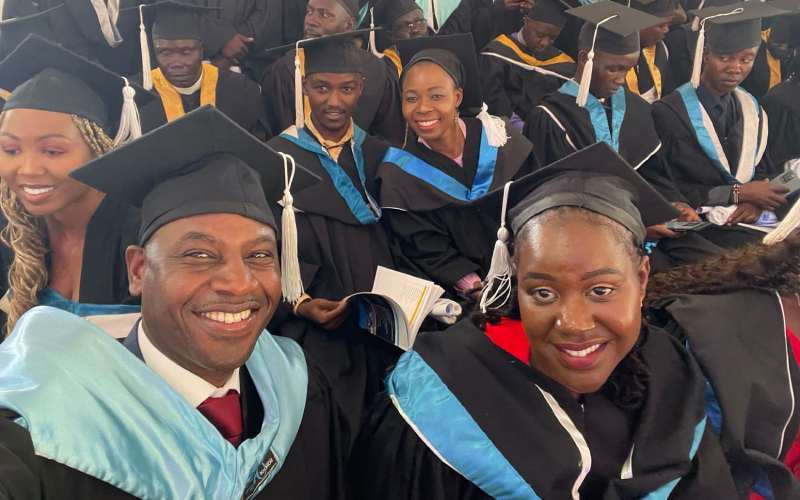 To him, writing examinations was an extreme sport. He said he had forgotten how to write well and had gotten used to the autocorrect and short code communication yet he now had to handwrite his answer sheets.
"Here I was, struggling to communicate through a pen and also make sure the spelling is correct. If you make a mistake you have to cancel and write afresh as opposed to deleting, on your phone or computer keyboard which we are used to," he said.
"Turns out it's the best way to ensure the authenticity of any examination" he adds.
The former Advisor to the President disclosed that he got the inspiration to complete his degree Program from Daystar University's Vice-chancellor Prof. Laban Ayiro. The University don challenged him to enroll in masters immediately.
"Nyambane this is a commencement, not a graduation because I want you to enroll for masters sooner than later," Ayiro said.
In his speech on graduation day, the Vice Chancellor said Mong'are was and is an exemplary student whom he saw earn his degree with honors.
Prof. Ayiro said Mong'are attended classes, sat for assessments and examinations, and even went for a supervised teaching practice as required and the University.
On Friday last week, the former Radio host took to his Facebook page to celebrate his education milestone.
"God has been faithful. Glory be to the highest. Thank you for your prayers and encouragement," his Facebook post read
Months before, Nyambane 's clearance to run for the presidency in the August 9 polls was revoked on the grounds he did not have a degree certificate though he had completed his studies and was only awaiting the graduation ceremony.
For now, he says his plan is to further his education as he strengthens his Umoja Summit Party, a vehicle he is optimistic will get him to StateHouse come 2027.
Related Topics