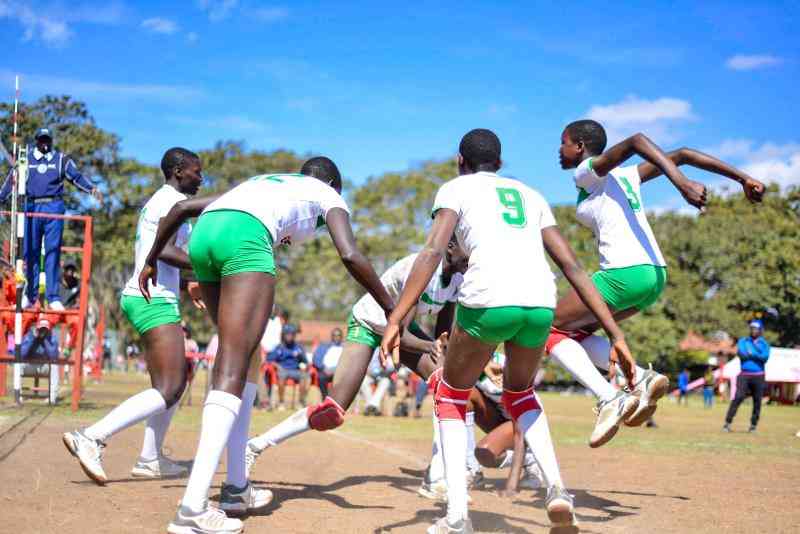 No one does it better than Kwanthanze! The volleyball giants proved that they are indeed the queens of the volleyball court when they beat compatriots Kesogon Secondary School to bag their sixth title as the Federation of East Africa Secondary Schools Sports Association (FEASSSA) games entered the homestretch in Arusha, Tanzania.
Kwanthanze, who were keen to win their fourth title in a row, beat Kesogon in straight sets of 25-23, 25-22 and 25-22 to retain the title they won in 2019 at the same venue. Kesogon once again failed to get the better of Kwanthanze who had beaten them 3-1 in the national games final at Nakuru High School.
Kwanthanze coach Justine Kigwari said that his girls deserved the win because they fought for every point.
"They were very impressive and fought for every point they scored. Team work and resilience carried us through. I'm delighted that they put up a good fight and defended the title. I believed that we will do it," Kigwari said.
His Kesogon counterpart John Marani was equally happy that his charges had made a good account of themselves on their East Africa debut.
"We did not win the title, but we take home invaluable lessons that will help us in future competitions. We leave with our heads high because winning silver on our first attempt is not a mean achievement," Marani said.
In boys' volleyball, Kenyan champions Cheptil Boys High School qualified for the final after their opponents ESSA Nyarugunga of Rwanda were disqualified for fielding unregistered players and two more players than the required 12.
The match was stopped in the fourth set with Nyarugunga leading 2-1 (sets). Cheptil will now battle with defending champions Standard High School of Uganda in today's final.
Rookies Highway Secondary School stunned 13-time boys' football champions St Mary's Kitende 1-0 to cruise into today's final. The Ugandans, who seemed to have expected to have it easy against the Kenyans after thrashing Ebwali 4-0 in preliminaries, were shocked beyond belief as Kenyans forced them to relinquish their crown.
Humphrey Aroko's 49th minute penalty was enough to secure the Nairobi champions a final date with Uganda's Kibuli Secondary School.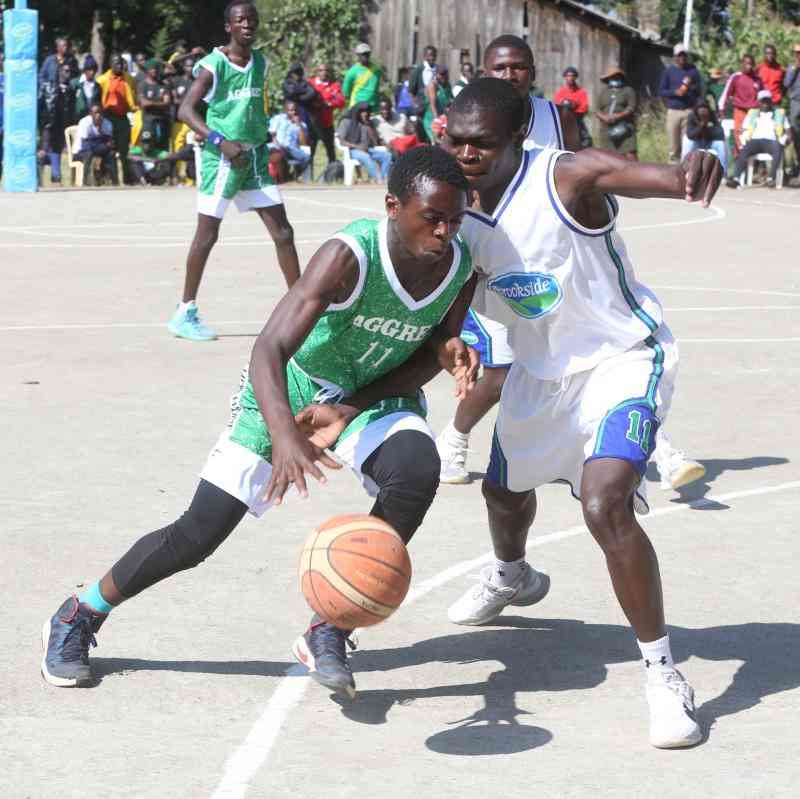 Highway will be looking to end their fairytale run on high when they take on Kibuli whom they edged out 1-0 at the group stage and secure Kenya's third East Africa boys' football title.
They will be looking to emulate St Anthony's Boys Kitale and Barding High School who are the only Kenyan sides to win the elusive time.
It will also be the first time Kenyan boys play in the final since 2016 games when Barding trounced Kitende at the Kipchoge Keino Stadium, Eldoret.
Highway captain Teddy Ochieng said that the underdog tag worked in their favour.
"Our opponents underrated us because we came into the match as the underdog. We knew that we had to be very strategic throughout the match and never let them have their way. It was a battle we vowed to fight from start to end and I'm delighted our efforts paid off," Ochieng said.
He attributed their victory to good preparations, team work and resilience.
Kibuli beat their Ugandan counterparts Buddo Secondary School 5-3 in post-match penalties to advance to the final.
Kenya will have a chance of winning both the boys and girls' football titles after former East Africa champions Wiyeta Secondary School beat their compatriots Dagoretti Mixed 3-0 in the semifinal.
Edna Wanda, Elizabeth Ochaka and Lavendar Akinyi were on target as Wiyeta beat Dagoretti to inch closer to reclaiming their title.
Wiyeta, who last won the title in 2017 in Gulu, Uganda, will face Uganda's St Noa Girls Secondary School in the final. St Noa beat defending champions Kawempe Muslim Secondary School 2-1 in their semis tie.
Dr Aggrey extended their good run to secure their place in the boys' basketball finals.
They beat Uganda's Bethel Covenant 81-67 to book a date with defending champions Buddo.
Related Topics