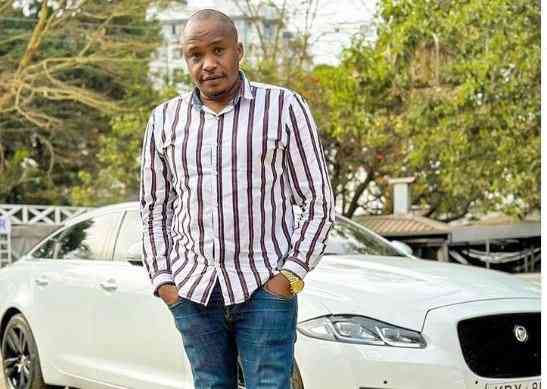 Singer turned politician Charles Njagua alias Jaguar has shared his opinion on why most Kenyan artistes are struggling in music and financially.
Speaking during a recent radio interview, the Huu Mwaka singer started by explaining that most artistes don't take their craft as seriously as they should. According to him, every performer should strive to be the best at what they do and treat music as their businesses.
"What I want to tell artistes today because I have personally struggled before I released Kigeugeu. I had struggled for like 10 years. The problem with our artistes is that they don't take music as a business. When you tell me right now to start fighting for Kenyan artistes, what I'll do first is mentorship and tell them the same thing I was told by Maina and DJ Pinye here, you have to do music that competes with others. If you go to the studio today to record a song that is lower than Kigeugeu and I released Kigeugeu 12 years ago what do you expect?" he began by saying.
According to Jaguar, what Kenyan talent needs is mentorship that will help them realize their full potential. In his words, every artiste releasing music in this day and era should strive to compete with the big whips, like of Diamond Platnumz.
Other than making mediocre music, the politician went on to express that most of them do not save the proceeds they get from their music and consequently end up broke and hopeless when times get tough.
"If you are in the music business today, you are competing against Diamond, and you are competing against Jaguar who did a hit a song 12 years ago. So we need to sit down and mentor them so that they know this is a business. I hear some people saying music has no money and it is because they don't save. It's true because for me what I did when I entered the music business I knew there is no business that doesn't struggle. So if you don't save or think about new ideas you'll close down that business," he added.
In Jaguar's opinion, helping artistes has continued to prove challenging as they are always unavailable for a sit down to discuss matters that affect them even when a platform is provided.
"So I just want to tell artistes that their problems won't end in parliament. Eric keeps talking about the 75%. 75% won't come from parliament because it's upon us to do good music. There is a meeting that is usually held at Communications Authority of Kenya (CAK) between artistes, media houses and artistes where they agree on the percentages that should be played. When you look for them on the day of the meeting, they are nowhere to be found," he concluded.
Related Topics