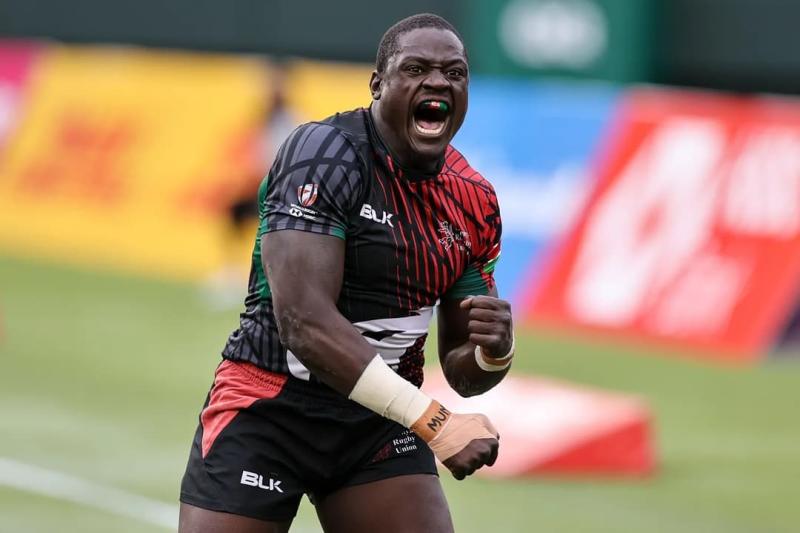 Kenya Sevens finished third after the 2021 World Sevens Series ended over the weekend in Canada.
Shujaa improved on their 2020 ranking that saw them finish 12th after completing two podium finishes at the Vancouver and Edmonton Sevens legs played in the past two weeks in Canada.
In the shortened series played over two legs only due to Covid-19 pandemic, Kenya won silver medal at Vancouver before finishing third and claiming bronze at the Edmonton leg, which ended yesterday.
South Africa lifted the title after winning both the Vancouver and Edmonton legs.
The Blitzboks ended the campaign with 40 points. They won all their 12 matches in the tournament to end the campaign with a 100%-win record.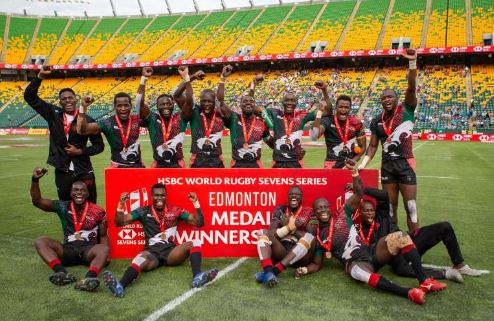 Great Britain finished second in the series after a third-place finish in the Vancouver with 16 points and a second-place finish in Edmonton, which earned them 18 points for a total of 34 points.
Kenya finished third with 34 points same as Great Britain. An inferior point differential saw Great Britain pip Shujaa to claim the second spot.
At Edmonton, Kenya Sevens won bronze after a convincing 33-14 win over hosts Canada in the third-place playoffs clash played at Commonwealth Stadium.
Alvin 'Bufalo' Otieno, who has been impressive in Canada for Shujaa, landed two tries with Billy Odhiambo, Willy Ambaka and captain Nelson Oyoo sealing victory.
Kenya lost 33-7 to eventual Edmonton 7s winners South Africa in the semis.
In the quarters, Kenya knocked out Germany 24-17 to book a date with South Africa in the semis.
Shujaa started Edmonton 7s with a 38-5 win over Chile in Pool B on Saturday then followed it up with a 26-12 victory over Spain to earn a place in the quarters. They lost to USA 19-14 in their last pool match.
Meanwhile, Shujaa ultimate showman Otieno finished as Kenya's best player in the series with 11 tries scored in the two legs. Otieno was followed by Ambaka with six tries and captain Oyoo with five.
Otieno also finished third in the Impact player of the tournament rankings with 99 points.
Given the unique circumstances of the pandemic, there will be no relegation from the 2021 Series and the results will not contribute towards seeding for any other future events.
The 2021-2022 World series will kick off in Dubai on November 26.
Related Topics