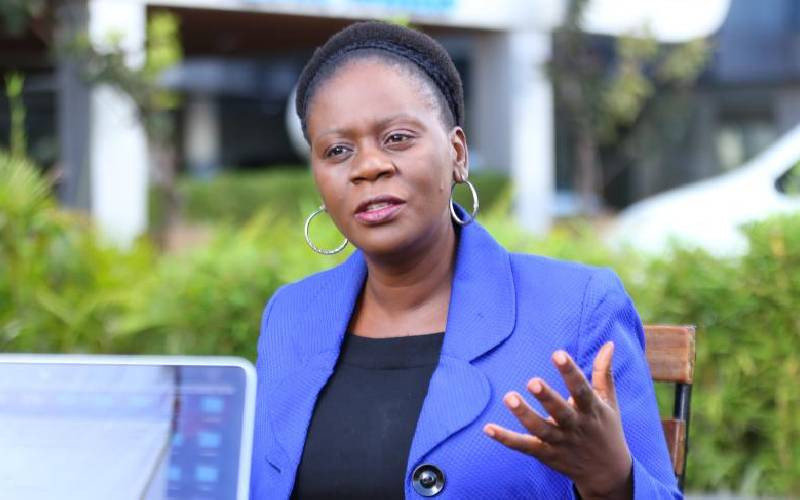 The Kenya Land Alliance (KLA) has termed as unconstitutional President William Ruto's pronouncement on the constitutional mandate of the National Land Commission (NLC).
The lobby accused Ruto of interfering with the NLC saying his remarks were in bad faith and an attack against the independent institution.
"The President's pronouncement is a direct move to undermine principles of checks and balances, erode democratic norms, and pose a threat to integrity and independence of crucial institutions," said KLA chief executive officer Faith Allube.
The President, while speaking at the Isiolo Boys School on Sunday, purported to strip the NLC of its mandate to evaluate and value land for compensation. Ruto purported that NLC is corrupt and that the Ministry of Lands will take over its functions for fairness and accountability.
However, KLA cautioned that the President has no power to amend the Constitution, from which the commission derives its authority.
Give specifics
"NLC as currently constituted has not conducted any major valuation for compensation in which corruption was perpetrated and the President should give specifics on how the commission was involved," the statement said.
According to KLA, the ministry has a reputation for cartels, who collude with State and public officials to fraudulently acquire public and private land.
Allube added from history, the ministry does not inspire confidence in its capacity to protect communities from land grabs and irregular allocations.
While commending the President's bid to fight corruption, the group urged him to ensure officials found culpable were punished.
"Specific corrupt officials at NLC should be brought to book and the President, who is a symbol of national unity, should protect communities impacted by government projects by ensuring they are compensated."
Functions prescribed
The group said Ruto disregarded the Land Act and his statement. "The Constitution further prescribes the NLC to perform any other functions prescribed by national legislation and not the Executive," said Allube.
"We will be on high alert for any legislation that might be proposed to give effect to this unconstitutional directive. If enacted, we will litigate against it."
The lobby claimed there is a trend to deny constitutional commissions and independent offices adequate budgetary allocations.
"There are instances where even if there is a budgetary allocation, the National Treasury either refuses to release allocated funds or do so close to the end of a financial year," read the statement.
The alliance also condemned the government's plan to set aside Sh816 million in four financial years to buy land for the Nairobi-Mau Summit road.
Related Topics