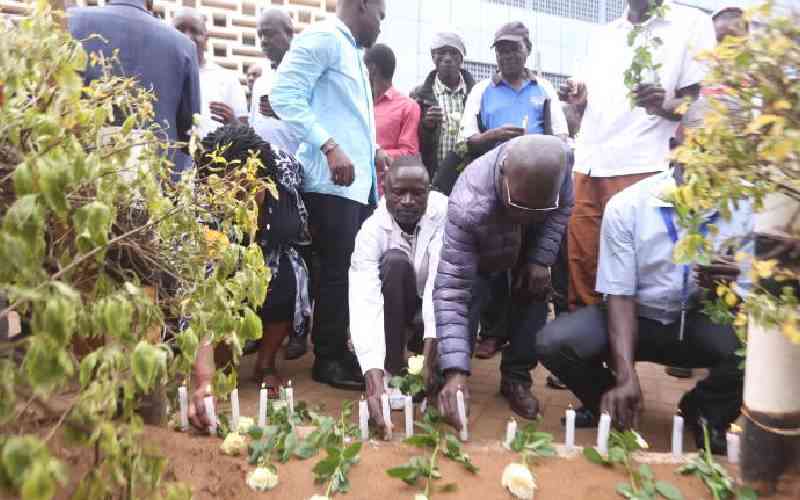 Growing up in Nakuru, I witnessed daily societal challenges in pursuing and maintaining peace.
The post-election related violence between 1992 and 2007, during which many families were displaced, and many lost their lives, underscored that peace is a vital thread that binds our communities.
My journey in peacebuilding began shortly after the Post-Election Violence of 2007-2008. I volunteered with the United Nations Volunteer Scheme at UNDP, facilitating community dialogue sessions in affected areas. This experience catalysed my interest in peace promotion.
The International Day of Peace, marked annually on the 21st of September, celebrates the power of global solidarity for building a peaceful and sustainable world. It encourages us all to fortify ideals of peace within and among all nations and peoples.
But what is peace?
Peace is more than just ending conflict; it embodies tranquillity, relationships of respect and moments of serenity.
Norwegian researcher Johan Galtung differentiated positive from negative peace, emphasizing a modern, systemic approach to its definition. Today, it's essential for individuals and families to embrace principles of positive peace. A cohesive society promotes three components of positive peace: attitudes, institutions and structures that foster and sustain peaceful societies. Communities must endeavour to shift the global paradigm to harmony.
The eight pillars of peace encompass a well-functioning government, a sound business environment, equitable distribution of resources, acceptance of others' rights, good relations with neighbours, free flow of information, high levels of human capital, and low levels of corruption.
Positive peace addresses prevalent social and economic challenges. It can guide governments, businesses, and communities in investing in peace. The positive peace framework offers a lens to understand and address the world's multifaceted challenges.
Positive peace projects engage diverse stakeholders, from professionals in development, peacebuilding, policing, and the military to those in health, education, and government policy. The framework is non-political, culturally sensitive, and impartial, offering a neutral foundation for beneficiaries to devise developmental strategies.
Rotary International is steadfast in its commitment to promoting peace and addressing the root causes of conflict. Annually, Rotary awards up to 130 fully funded scholarships to devoted peace and development leaders worldwide for study at its peace centres in Europe, US, Asia, Africa, and Australia. In two decades, the peace centres have trained over 1,600 individuals from more than 140 countries, with alumni serving in various roles.
Peace isn't just an abstract concept; it's the fabric that can drive our nation's growth. As we work towards a harmonious Kenya, let's remember that every step towards peace is also towards a prosperous future for all.
We should also help seek peace in neighbouring countries such as troubled South Sudan and the DRC Congo. This is because regional peace also contribute to stability at home.
Mr Odaba is a Rotary Peace Fellow and an ambassador with the Institute for Economics and Peace
Related Topics