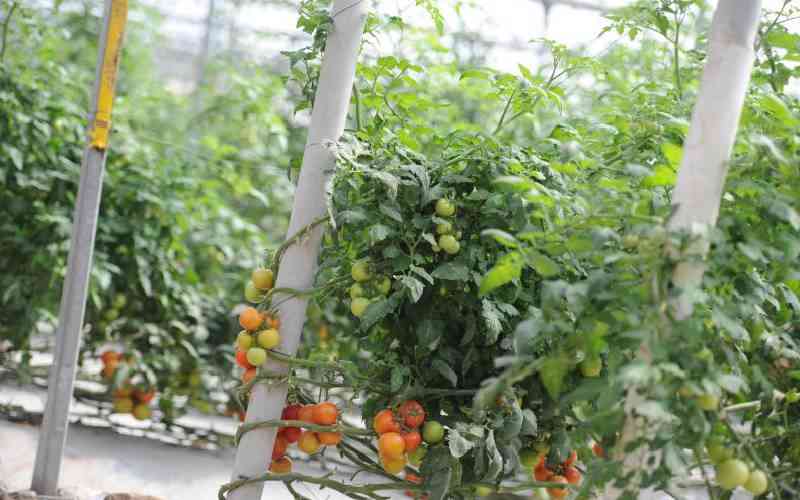 The first ever Europena Union (EU)-Kenya Business Forum takes place in Nairobi this month providing an exceptional opportunity to boost European trade and investment in Kenya, especially in the agriculture and agro-processing sectors.
Agriculture is the backbone of the Kenyan economy, accounting for around a quarter of Kenya's total GDP and 60 per cent of its export earnings from trade in agricultural goods. Not only does agriculture dominate Kenya's economy, it is an important part of the country's rich culture.
The complete range of farm life can be found here, from large flower farms in Naivasha, tea and maize farms in the Rift Valley, to small shambas in rural villages and kitchen gardens in urban backyards.
The majority of Kenyan farmers are smallholders, and around 80 per cent of the population depend on agriculture for their livelihood. With a population that is young and tech-savvy, the agricultural sector is ripe for growth, which can provide much-needed jobs and support food security and prosperity for the country.
The EU is a key supporter of the ambitious Kenya Agriculture Sector Transformation Growth Strategy. We are working together to bolster technological advancements, build capacity, intensify market linkages and, crucially, increase youth participation in agriculture.
Through EU-funding, local agricultural actors such as smallholder farmers, pastoralists and small agri-businesses can access good and innovative farming practices, empowering them to increase their income and improve food and nutrition security.
The EU is the largest destination for Kenyan exports with a value of Sh170 billion in 2021. This has been achieved partly as a result of our Economic Partnership Agreement (EPA), which grants Kenya extensive duty-free and quota-free access to the European market for the wonderful fresh Kenyan produce that more and more European consumers enjoy.
Moreover, new provisions for sustainable trade and mutual accountability, which are currently being discussed as part of the ongoing EPA negotiations, may help to create a conducive environment for the innovation and growth that Kenya strives for.
Horticulture is a key foreign exchange earner and most of the farm produce destined for Europe, especially flowers, pass through the Rotterdam port.
This is the basis of the long and successful cooperation between the Netherlands and Kenya. Of the EU's Member States, the Netherlands is Kenya's biggest customer for agricultural products.
It thereby does not only contribute, but also benefits from the EU's efforts to improve the output and sustainability of the agricultural sector. For example, through the AgriFi fund, Kenyan companies are strengthening collaborations with smallholder farmers to ensure a sustainable increase in horticultural yield, output and income of the targeted farmers, while improving soil fertility and farmer resilience to changing climatic conditions.
Ireland, another EU Member State for whom food security and sustainability are a priority, shares Kenya's strong commitment to building sustainable food systems.
Through a partnership between our sister agricultural research institutes - Ireland's Teagasc and the Kenya Agricultural and Livestock Research Organisation – Ireland and Kenya are developing Kenya's first Economic Breeding Index to create a climate-smart livestock production system.
With support from the Africa Agri-Food Development Programme, Irish agri-businesses are investing in Kenya in partnership with local businesses to share expertise and resources and deliver projects which contribute to realising the Sustainable Development Goals.
Examples include Bimeda Nutrition, whose work with Irish-owned Best Tropical Fruits is focused on environmentally sustainable production as well as Moyee Coffee - an Irish social entrepreneurship initiative with Dutch roots that aims to empower small-scale producers. One of Ireland's biggest companies, Kerry Group, is developing sustainable food processing for the continent from their Nairobi base.
The sector is on an upward trajectory with immense potential for further growth. Successive Kenyan governments have argued for more industrial efforts to create a vibrant agro-processing industry with foreign exchange earning potential and increased employment. Without that next step, Kenya's export levels could remain below their potential.
The EU-Kenya Business Forum is an opportunity to showcase and support Kenya's shift to a new agricultural paradigm with up-scaled, sustainable and fair commercial and industrial farming and agro-processing.
There is huge scope for Kenya and its international partners to explore market systems development, advance innovation and strengthen sustainable agricultural practices. The European Union and its Member States, including the Netherlands and Ireland, are supporting Kenya and we urge others to join us on this exciting journey towards realising Kenya's full agriculture potential, supporting food security and building mutually-beneficial two-way trade and investment.
Ms Quinlan is the Ambassador or Ireland to Kenya while Mr Brouwer is the Netherlands Ambassador to Kenya
Related Topics