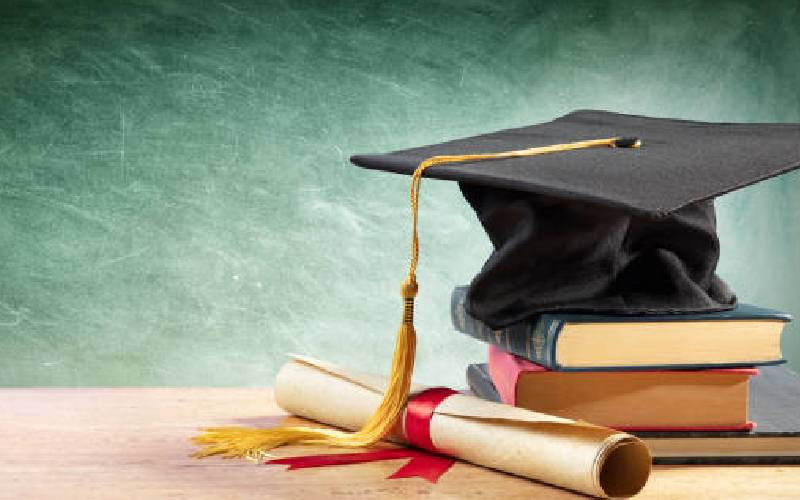 I was a university student when the then-president announced the introduction of parallel degrees. These were meant for self-sponsored students or people who were already working and wanted to acquire a degree. This would come with lowered cut points for entry. The announcement brought an uproar among university students then. We decried the possible negative impact the move would have on the quality of education, from diluting the quality of degree certificates to stretching the already stretched infrastructure and facilities in public universities. We called for a review of the decision but, of course, it ended with a few tear gas canisters and hours of running between the police and students. Then all went quiet on this issue.
In the next few years, public universities were flooded with parallel students. When the public universities broke their banks and could no longer hold more students, came in the private universities. Any space that could hold a university was turned into one. Buildings in Nairobi and other towns were quickly converted to either stand-alone universities or university campuses to hold the huge number of students. In the rush to make even more money from the newly discovered gold, all tertiary colleges, which previously offered diplomas in technical skills, were turned into universities. Kenya and Mombasa polytechnics, among others, were quickly upgraded to universities.
To meet the new high demand for degrees, universities started popping up everywhere like mushrooms a day after the rains. Almost every village now has a university within at least 20km radius. From 10 universities (six public and four private) by the early '90s to 90 universities currently and still counting!
In about four years after the opening of the parallel classes, the first class graduated, doubling the number of graduates competing for limited jobs in the already shrunk job market. Within no time, the market was flooded with graduates who could not be absorbed. With the high number of graduates seeking employment, employers raised their bar. They only wanted graduate employees. They started developing new job qualifications with degrees as a minimum requirement. Those who were already employed ran to enrol for evening classes if only to retain their jobs even when the degrees did not add any value to their jobs. Nurses, teachers, policemen, security men, and chefs…all fell for the clamour for degrees to satisfy their employers.
To meet the needs of the students, universities lowered the quality of education to accommodate students who may not have been academically talented, but whose talents lay in other areas other than academics. It is therefore not rare to hear stories of how one who had not excelled academically in secondary school struggled their way to earn a degree.
Stories of how people who worked as night guards, saved their little earnings and studied during the day and earned the much-desired degree certificate. While these efforts need to be applauded, we should ask ourselves hard questions. At what cost were these degrees acquired? What may have been compromised? Was it necessary? It is little wonder then that there is a rise in cases of depression which sometimes end tragically when such graduates do not get jobs after all their efforts and sacrifice.
Back to the employers and their demand for degrees. I bet most of these degrees are neither necessary nor relevant for the job market. What value for example is a degree for an air hostess? Do they really need a degree for their job? Why does a nurse need a degree to do her job? Or a teacher? Or an accountant?
In my opinion, the 8-4-4 system of education is not the problem. The commercialisation of education is the problem. What is needed is a review of the mode of compensation and promotion by employers to performance-based and not one based on level of education. There is a need to reclaim and strengthen the tertiary colleges to continue offering the technical and practical skills they were meant for. Restore the initial role of universities as centres of academic excellence and research and not commercial entities.
Ms Kibuchi, a public health advocate, is an alumnus of the University of Nairobi
Related Topics