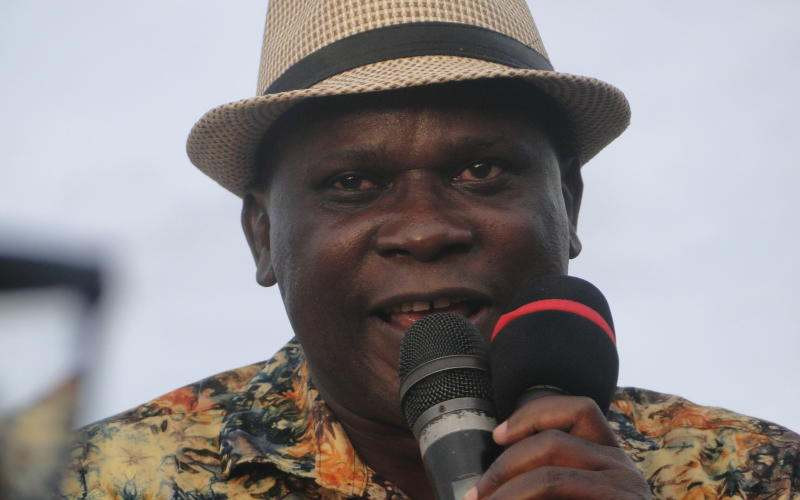 Siaya Deputy Governor William Oduol says that he is not scared of an impeachment attempt against him by the Members of the County Assembly (MCAs).
Speaking during an interview with Citizen TV on Friday, May 26, Oduol said that he is ready to face the MCAs, so long as he remains truthful to the people.
"I am not scared. On the contrary, I am asking them to bring it on. My conscious is very clear. If speaking for the public and the truth is the one thing that will make me be impeached, so be it," said Oduol.
Oduol added that he will not sit and watch Siaya County officials embezzle public funds, despite opposition from others telling him it is too early to raise such issues.
According to him, his boss, James Orengo is allegedly turning a blind eye to the matter, yet all the funds being embezzled from the county's kitty were directed to the office of the governor.
"Towards the end of November, I started noticing huge and abnormal withdrawals from the account. So I summoned finance officers to my office to explain those abnormal withdrawals, which they couldn't explain," he said.
"I threatened that I was going to invite the EACC to come to the office, then they confessed that they have been withdrawing and taking the funds to the office of the governor for county operations. In three months (November to January) they had withdrawn over Sh100 million," Oduol claimed.
After talking to the officers, Oduol said that he confronted his boss (Orengo) who denied any involvement in the matter.
On Wednesday, May 23, East Asembo MCA Gordon Onguru filed a notice motion for the impeachment of Oduol.
The MCAs accused Oduol of not acting on his role as Orengo's deputy and that he has a poor relationship with his boss which is not good for the running of the county.
However, Oduol now says that their relationship was ruined because he did not support the alleged misuse of funds by the governor and his office.
Related Topics