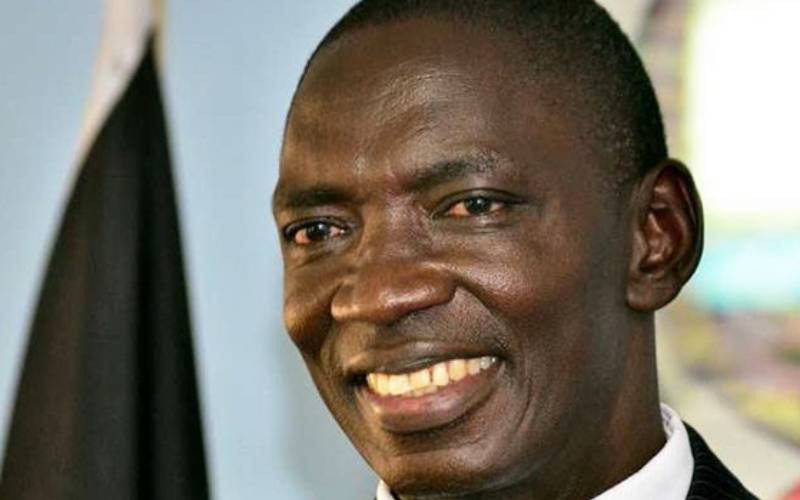 Government Spokesperson Cyrus Oguna has been nominated for the position of Chief of Staff at the Siaya County Government.
Also nominated are Benjamin Agina (Director of Governor's Press), Grace Ongile (Economic Advisor), Velma Achieng Maumo (Legal Advisor), George Oloo Okanda (Political Advisor) and Fred Ojode Owuor (Personal Assistant).
"They will serve in my office with immediate effect in the specified positions subject to the conduct of suitability tests," said Orengo in a Wednesday, October 26 letter addressed to the chairperson of the Siaya County Public Board.
Others nominated for CEC positions are Agunda Ochanda (Governance Administration), Benedict Abonyo Omollo (Finance), Dr. Martin Odhiambo (Health), George Odhiambo Nying'iro (Public Works), Sylvester Odhiambo (Agriculture), Dr. Edgar Otumba (Trade) and Maurice Otieno (Lands).
Colonel (Retired) Cyrus Oguna was appointed the Government Spokesperson on May 7, 2019. He replaced Eric Kiraithe.
ICT Cabinet Secretary Joe Mucheru said at the time that Oguna will oversee government communications.
The Cabinet Secretary's statement said the then-President Uhuru Kenyatta had given the directive that the Office of the Spokesperson be moved from the Ministry of Interior and Co-ordination of National Government to the ICT ministry.
"In line with directions from the Executive Office of the President through the Head of the Public Service, the Office of the Government Spokesman shall be domiciled at the ICT Ministry," the statement said.
Oguna was given the powers to oversee the Directorate of Information and all County and Sub-County information offices, the Department of Public Communication, the National Government Communications Centre and the Government Media Centre.
He also supervised content published on government channels, including the Kenya News Agency and MyGov.
Oguna previously held various positions in the Kenya Defence Forces.
Related Topics