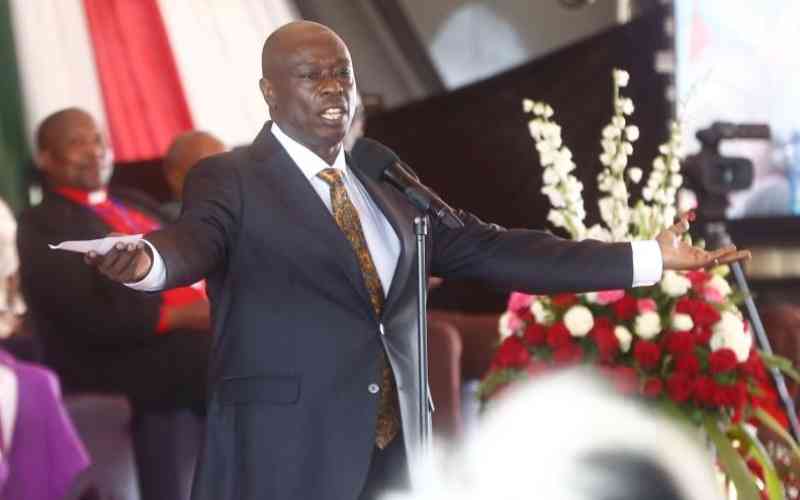 Deputy President Rigathi Gachagua on Wednesday informed the public that his baptismal name is Geoffrey but he stopped using it.
Speaking during the National Prayer Breakfast at Safari Park, the DP said he often used Geoffrey when he was an administrator but dropped the name when he changed his job description.
"For those who probably doubt my faith, because I do not have a baptism name [sic], I was actually baptised and my name is Geoffrey.
"When I was Geoffrey I was an administrator to rule over people. When I changed my job description to serve the people, I needed to change my name so that I have a change of identity in my new job description," he said.
Adding: "For you to know that I am really a Christian, you have the evidence that I am married to a pastor."
Riggy G
In mid-2022, Gachagua was nicknamed Riggy G by one Ivy Chelimo, who was a student at the Catholic University of Eastern Africa.
She said she wanted the younger population to connect with what was going on during the Deputy Presidential debate and take part in the discourse.
The name was an instant hit that the DP accepted it and later asked to meet Chelimo.
He described it as melodious, saying the youth would connect with the country's leadership without feeling left out.
"It was not a bad name…it sounds melodious. The youth have taken to the name and it is good they are connecting with the country's leadership in their own way.
"Our young people are very creative. I am amazed that our creative young people have given me a nickname," he said.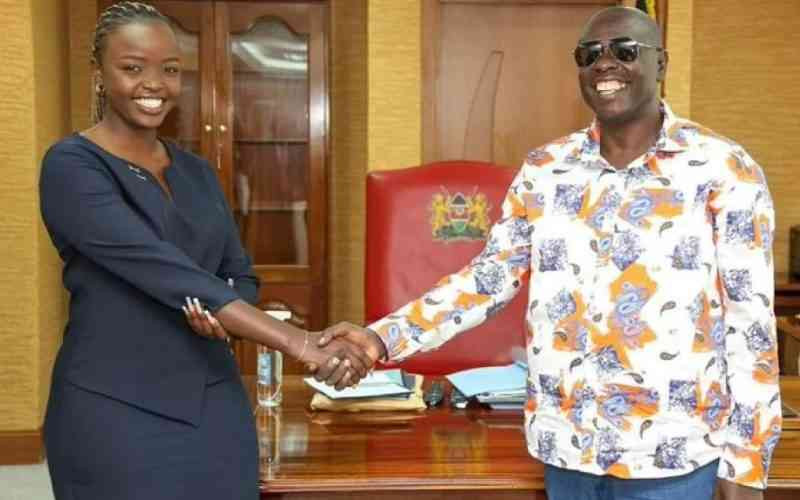 In May this year, it emerged that the DP had officially applied to own the trademark for 'Riggy G'.
The Kenya Industrial Property Institute (KIPI) confirmed that Gachagua had applied for the trademark on November 10, 2022, stopping other individuals from using the name without his approval.
A trademark is a sign which serves to distinguish the goods of an industrial or a commercial enterprise or a group of such enterprises.
The sign may consist of one or more distinctive works, letters, numbers, drawings or pictures, monograms, signatures, colours or a combination of colours.
It can also be a word, a symbol, a design, or a combination of these, used to distinguish the goods or services of one person or organization from those of others.
Related Topics