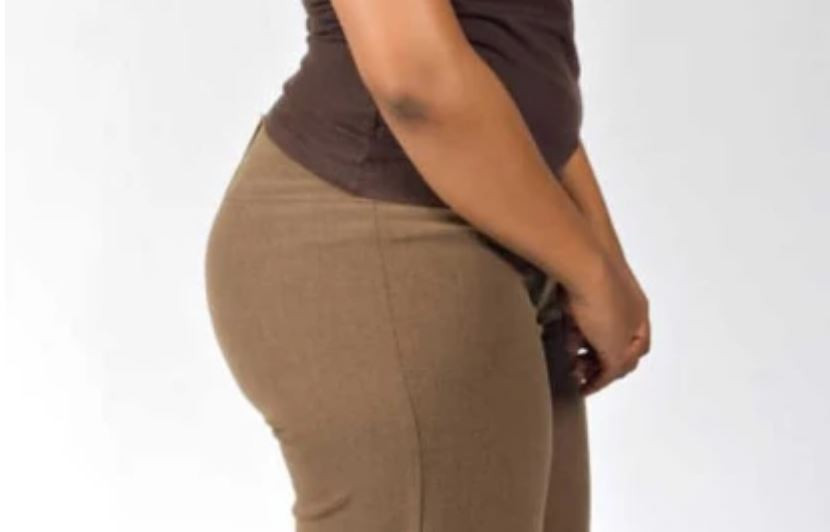 Kim Kardashian has evidence of cellulite and her otherwise taut butt, it looked like someone had hurriedly stuffed two chunky watermelons inside her skin.
Her thighs did not match the hind assets at all.
Things were so bad that even her former plastic surgeon had to disown her to save face and business.
The world was mean to her; she cried for days and was very depressed and traumatized. It's said she even lost almost 100k Instagram followers who accused her of being "fake" and airbrushing all her photos to look perfect (big surprise?).
Some were obviously overjoyed as the drama unfolded as they felt she had been making them feel awful about themselves, yet she too wasn't so perfect. In just one second, the queen had been dethroned and people were ready to move on.
And this is the unfortunate fate that awaits most slay queens. When someone's whole world revolves around stranger validation it normally doesn't end well.
Everything has an expiration date, and you need to ask yourself where you will stand when that date finally comes, and people move on from you.
What would happen when the social media likes and double taps that you normally feed and thrive on don't come? Will you be able to get up in the morning or will you curl up in depression and await death?
It's just regrettable that what the world is saying is that imperfection is not socially acceptable. That is why there are all these kinds of technology to virtually purge all the flaws and replace them with an even better version of you.
From alteration apps, filters, and to the extreme you can go under the surgeon's knife.
But what all this does is just give you temporary consolation to a permanent situation. That is unless you intend to live the rest of your life hidden behind a computer screen.
Just coz Instagram filters magically wipe off black spots and uneven skin tone from your photos doesn't mean something did physically change on you.
That only fixes your broken self-esteem just for a little while before the mirror brings you back to reality. You do realize you will need to go out there and people will see you for who you really are. How broken will you be when someone walks out of a date because according to your touched-up photos, he expected a Sofia Vergara to show up and instead walks in Chebukati in a wig?
You need to accept that your flaws are a bigger part of you, and they are what makes you unique to the world.
Don't measure your worth according to your social media followers or likes as that is just a passing cloud. Do not make body changes just coz you believe that is what people like or want to see.
Once you start making alterations to your body, it's just so hard to stop. You will yearn for bigger, smoother, or lighter, and eventually, you will be unrecognizable. Embrace your imperfections, flaunt them even.
Do things for you, buy things for you, and dress for you.
Above all, go to school, gain knowledge and get that college degree. Strive to make your own money, make it to the 40 under 40 lists and let attention come to what's inside your head rather than your posterior. Make real friends, people who know will be there for you through thick and thin, not these virtual friends who are just on standby waiting to be the first to type "RIP" on your timeline. Don't waste a larger part of your life chasing things that weren't so important, to begin with.
Related Topics