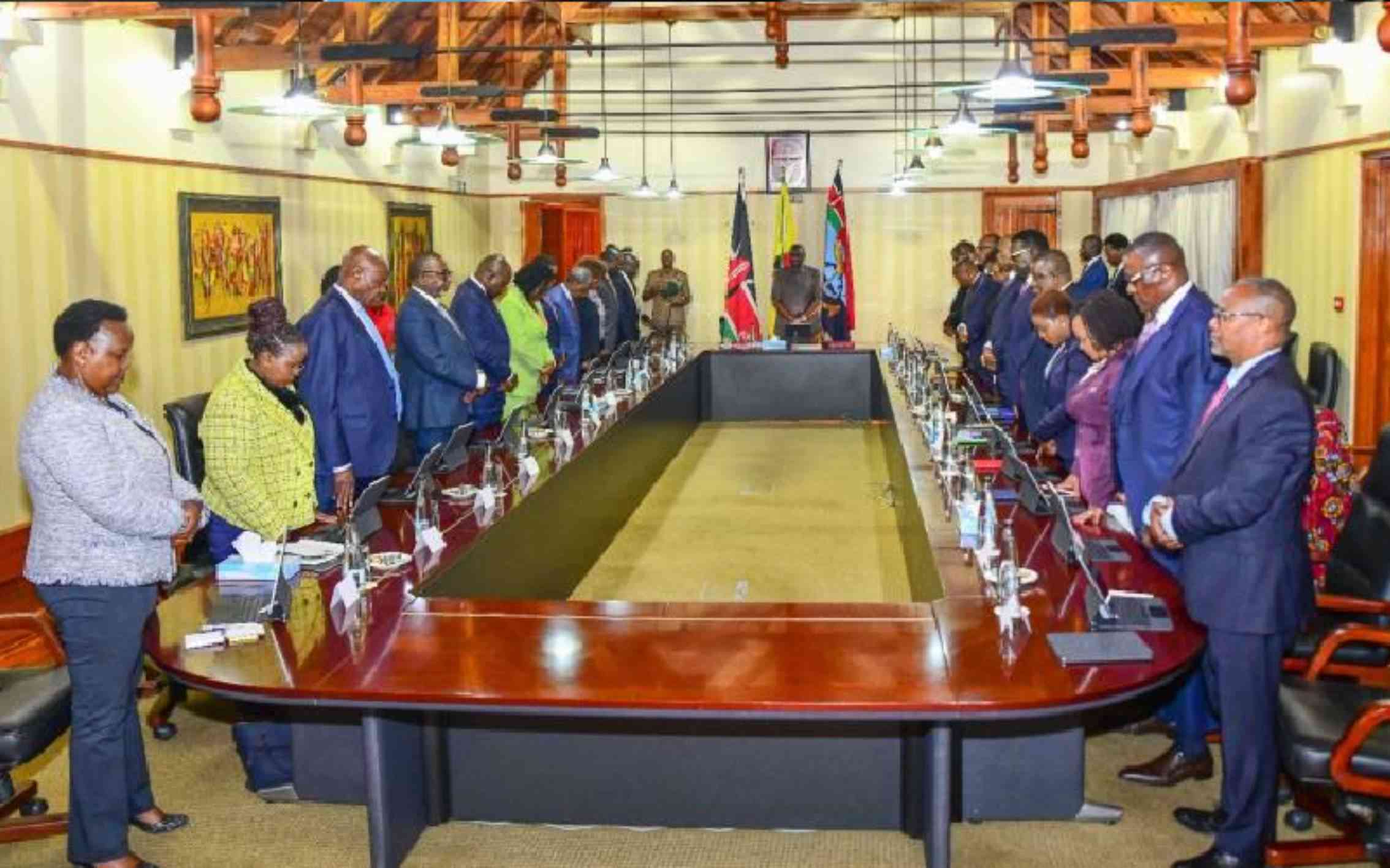 Ministries and the State Departments will cut the recurrent expenditure by 10 per cent after cabinet the proposal in order to align with the budget deficit Kenya faces.
The approval was made at a meeting chaired by President William Ruto that was held at State House on Tuesday.
According to the Cabinet, there is a need for the Government to exercise prudence in resource utilization, firmly stating that wastage and corruption hence the commitment to the 'Zero Fault Udit'.
The audit will be conducted in every ministry, department and agency with the cabinet saying that none will go into the 2024/25 financial year with unaudited accounts.
Cabinet also lifted the moratorium on the issuance of new mining rights that was effected in 2019 and vacated the prohibition on mining using traditional and customary means known as Artisanal Mining.
It okayed the creation of co-operatives or groups by the over 800,00 workers in the sector to enable them to get group permits.
"To enhance accountability and formalization of the work of an estimated 800,000 artisanal miners in Kenya, Cabinet approved the proposal that the miners be encouraged to form co-operatives or groups; which will in turn receive group permits," reads the dispatch from cabinet.
The meeting also saw the approval of the Gambling Policy, 2023; the Gambling Control Bill, 2023; and the National Lottery Bill, 2023.
If approved by Parliament they will see the repeal of the gambling and betting framework that was enacted in 1966 but has failed to properly govern the modern gambling and betting phenomenon in Kenya.
"The new paradigm is designed to address the negative effects of gambling and betting by building a national culture and psyche of "responsible betting and gambling" whilst also establishing a more active and responsive governance framework to curb money laundering."
Related Topics