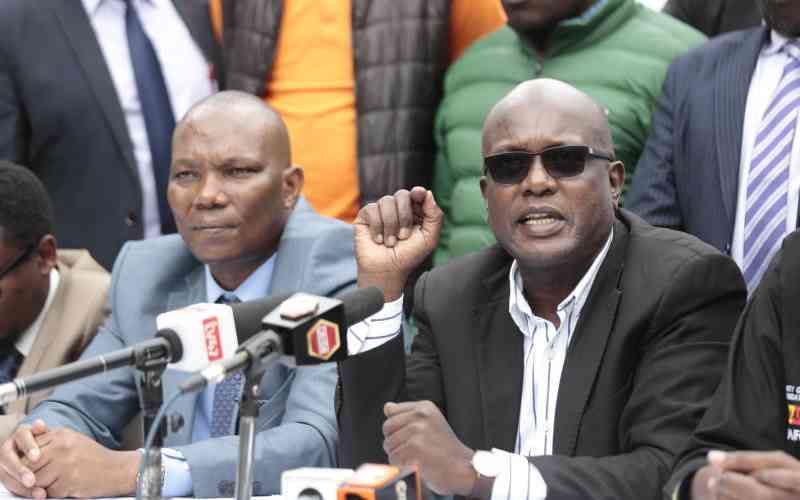 The Political Parties Liaison Committee (PPLC) is seeking to amend the Political Parties Act and increase IEBC Commissioners to nine.
This is according to a memorandum presented by the Committee to National Dialogue team at Bomas of Kenya, Nairobi.
In the Bill, presented by PPLC chairman Evans Misati, the group is seeking to establish a Political Parties Fund, saying it is the best way to promote multi-partyism in the country.
"The Bill gives effect to article 92(f) of the Constitution requires Parliament to legislate on the establishment and management of a political parties' fund," the memoranda read in part.
"It also gives effect to article 4 (2) of the Constitution that establishes Kenya as a Multi-Party Democratic State founded on the national values and principles of governance outlined in article 10 of the Constitution."
If the Bill sails through, then it shall occasion additional expenditure of public funds.
According to PPLC, the Bill will establish a procedure for the establishment and management of the political Parties' Funds equally and fairly, as well as ensuring that parties with more votes after a General Election benefit more.
The committee says that lack of independent funding from the exchequer encourages the risk of external interference by other bodies and organizations that fund the Committee.
"The Political Parties Liaison Committee remains severely underfunded yet it is the statutory body that promotes dialogue between the Independent Electoral and Boundaries Commission, the Office of the Registrar of Political Parties, and all the Registered Political Parties in Kenya"
PPLC proposes that 15pc of the funds be distributed among political parties that took part in the election, 60pc distributed in reference to the total number of votes each party got in the election and 10 pc to be divided based on the number of candidates from special interest group in a party.
"Ten percent of the fund shall be distributed proportionately to political parties based on the total number of representatives from the political party elected in the preceding general election; and five percent for the administration expenses of the Fund."
Related Topics