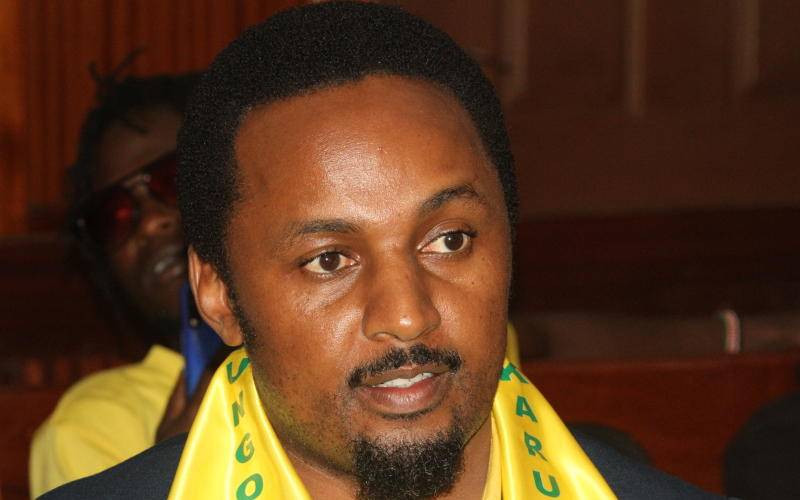 Kiambu Senator Karungo Wa Thangwa has proposed that Kenyans be granted more public holidays.
The Senator shot to Twitter's top trends on Friday, June 2, after a video of him surfaced in which he is proposing changes to the Public Holiday Act, to allow Kenyans to have an extra day off during public holidays if they fall on weekdays.
"I present to you my Public Holiday Amendment Bill that says when a public holiday falls on a Tuesday, the proceeding day which is a Monday becomes a holiday. Additionally, when a public holiday falls on a Thursday, the succeeding day which is a Friday becomes a holiday," the Senator said.
According to him, the Bill will have huge economic value to Kenyans especially those that live far away from their families and have to travel during such holidays or over the weekend.
His proposal caused mixed reactions from netizens who are eager to see the outcome when presented in Parliament.
Twitter user Benga Captain praised Wa Thangwa saying: "It is something good that will improve the quality of lives of Kenyans."
Another user, Joyce Machau, didn't seem to agree with the lawmaker's proposal. "As a business person, I totally reject this. You know what you need to enjoy your proposed long weekends? Money. And how are you going to earn that money? By working hard. If anyone wants to enjoy a long weekend or holiday we have something known as annual leave."
Another user @Wangulu said that the proposal will not favour workers who are paid on a daily basis.
"You guys, think economy above everything. Think about the casual workers who are paid according to the days they have worked. Whoever wants to rest should take annual leave."
The senator's sentiment comes a day after Kenya marked Madaraka Day, which fell on a Thursday.
Netizens took to social media platforms to lament that they were expected back to work on Friday before breaking for the weekend.
Related Topics