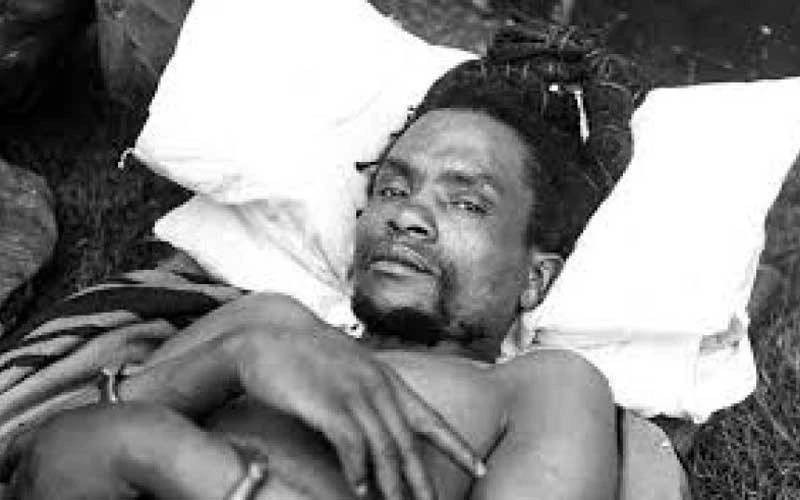 For a handsome bounty of Sh80,000, a police officer shot his way to the wrong side of history.
In the process, he condemned his family and children to a life of misery. Although the subject of his brutality was later hanged, Ndirangu Mau earned the title of the man who betrayed Kenya's aspiration for independence.
If Ndirangu could turn back the time, he would make sure he was nowhere near Karunaini forest on October 1, 1956, or wearing a police uniform.
That was the day he and 24 other officers were patrolling the Aberdare Forest on the Tetu side to keep off Mau Mau freedom fighters from venturing into Ihururu to get food.
Up to the time he died in 1986 aged 80, Ndirangu regretted the moment he pulled the trigger and shot Dedan Kimathi at point-blank range so that he could be captured, tried and hanged.
He said he had challenged Kimathi to stop and only shot him after he defied the order. Ndirangu had at first told the Chief Justice, K K O'Connor, who was hearing Kimathi's case, that he did not know the freedom fighter and had believed he was dealing with another dread-locked terrorist.
But the Chief Justice concluded that Ndirangu had shot a defenceless Kimathi as he was sheltering under a castor tree so that he could get the prize money the government was offering for the freedom fighter's capture.
After Kimathi's capture, Ndirangu was given PS500 (about Sh80,000 by today's exchange rates) some of which he invested in a lorry to ferry passengers in Nyeri. He was was at the time earning Sh60 and was ecstatic after pocketing the reward that was 1,333 times his monthly salary.
The lorry was however shunned by villagers who nicknamed it Muthimo wa Kimathi (Kimathi's tibia) a painful reminder of Ndirangu's betrayal of the freedom movement.
A year before he died, Ndirangu poured out his misgivings for shooting Kimathi, telling a journalist, "I shot Field Marshall Dedan Kimathi, I captured him and since then, my life has been different."
Kimathi's version during his trial was different: "The man (Ndirangu) came from in front of me slightly to the left. I had been sitting down under the tree for about 20 minutes.
"After seeing him and noticing that he had a gun, I raised my arms. It is I, Dedan Kimathi. I have come to surrender. Don't kill me. I have a pistol."
The court further heard, "when he heard me saying that I was Dedan Kimathi, he 'lowered his knee' - got on to one knee. He hit me almost in the groin. It came out above the hip bone."
The hero and the villain are long gone but Muthimo wa Kimathi's junk is still around, reminding Kenyans of the ultimate cost of freedom and how vain money can be.
Related Topics