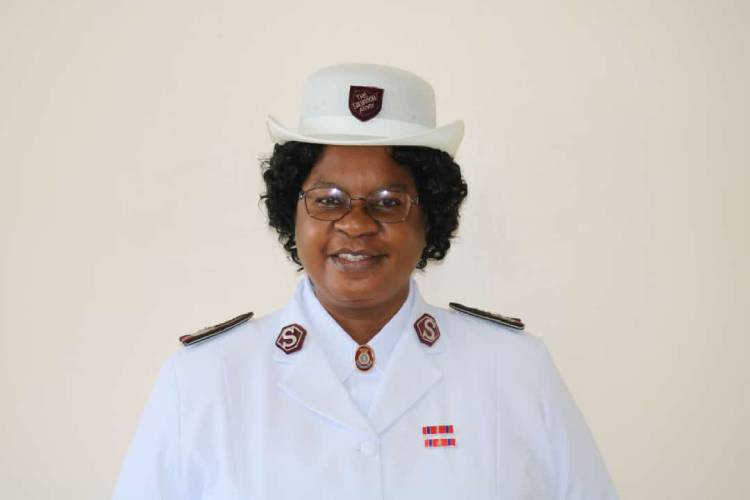 The first woman Territorial Commander of the Salvation Army Church in the country has passed on.
Commissioner Margaret Siamoya died on March 15, 2023 at 3:40pm in Mediheal hospital Eldoret.
Sources from the church reveals that the prelate had just returned back to the country from her matrimonial home in Zambia where she was attending her daughter's wedding.
After landing on 5th, and travelled to Kakamega the following day arriving in the evening.
On 7th early morning she was taken to the Hospital after complaining of acidity and difficulty in breathing where she was admitted in the Intensive Care Unit for eight days.
The Standard has learned that she has been on and off from hospital from October last year for five and half months.
Siamoya has served the church since 1986 rising in ranks to become Territorial Commander. head The Salvation Army Church in western Kenya region on 1st January 2023 by the general of The Salvation Army after serving the Kenya East for 4 years.
The requiem mass was held yesterday March 25, at Kenya West Citadel headquarters in Kakamega, along Kakamega-Kisumu road starting from 9:30am. The body was transported for Nairobi to Montezuma funeral home before being airlifted to Zambia on Monday night.
Funeral service and burial rites will take place on March 29, 2023 in Zambia.
Commissioner Siamoya was widowed many years ago and is survived by 4 children Catherine, Gloria, Blessing and Maria.
She was a widow, many years ago before she rose in ranks till the highest rank of Commissioner.
The church's world leader General Brian Peddle termed her as a selfless servant who has stood all the tides to serve humanity.
''My heart is mixed with sadness and joy as I celebrate the life of Commissioner Margaret Siamoya. Her leadership as a strong woman of Africa stands out and is valued by all who knew her. Well done, good and faithful servant," Peddle said.
Kenya East Territorial Commander, Colonel Daniel Kiama said her legacy will continue to inspire and uplift all that knew her during her service in the country.
''Her unwavering contributions to Kenya East Territory will always be remembered. Commissioner Siamoya's kindness, compassion, and dedication to serving others touched the lives of many,'' Kiama said.
Related Topics