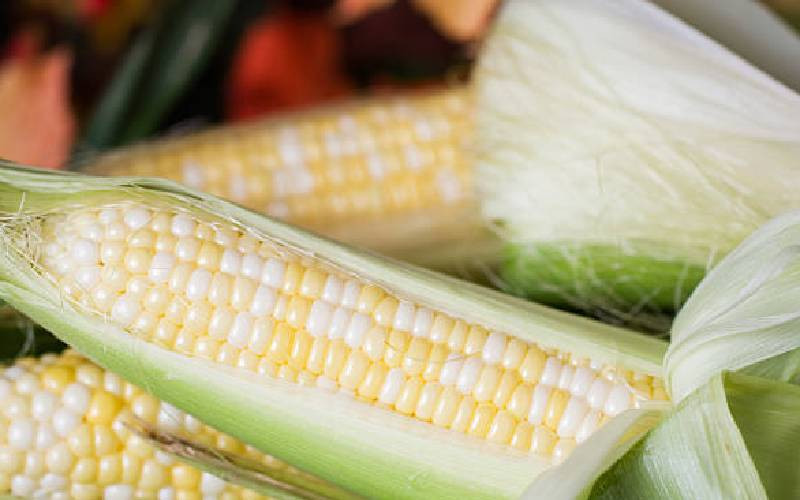 Donning a black moustache and a beard, a young man is whiling away his time at the Kenya Cultural Centre's Wasanii Restaurant.
He has come here to have Kenyan cuisine lunch, particularly Osubuko (beef) stew with Ugali. At the same time, he is with politician Mwandawiro Mghanga as they discuss matters Communist Party of Kenya.
From where he sits, while he agrees that the cost of living must come down, he insists the new administration has to be given a little more time to settle in.
"The new government has Cabinet Secretaries who have barely been in office for a month, the Principal Secretaries appointment had a court injunction and has just been cleared. We need to give them time but everything must be done with the government coming in strongly to engage in food production," he says.
He says the government should be at the centre of food distribution and as such the National Cereals and Produce Board (NCPB) should be strengthened to distribute and determine the price of maize to Kenyans.
On this day, they have a discussion on Genetically Modified Organisms (GMO) importation. According to Benedict Wachira, the Secretary General of the Communist Party of Kenya (CPK), the debate on GMO food should be settled once and for all.
He says there is need for a process to ensure Kenya is safe from the adverse effects of GMOs. He notes that the process hasn't gone through Parliament and nobody has tested GMOs.
"The guise that the GMO will solve our food crisis is a lie. Why don't we import food that is not GMO? Why don't we import from Tanzania and other neighbours and the rest of the World who produce organic maize?" he poses.
He says it will be unfortunate that some unscrupulous businessmen make a kill by trading the health and lives of our people.
According to Wachira, the solution to the food crisis in Kenya is "to give farmers land to till. There's a lot of land lying fallow, give it to farmers to plant and let us have a bumper harvest. It is the best way to go not bringing GMO crops."
Additionally, "the government should build dams and give farmers inputs including fertiliser in good time as envisaged in our Kenya Kwanza manifesto," he says.
He warns that GMOs will make us perpetual dependents on the West for food because GMO seeds cannot be replanted and worse still with cross-pollination, our own indigenous crops will be affected.
"From our perspective, the government must be involved in the distribution of food so that unscrupulous millers who are after super normal profits do not control prices," he says.
Mr Wachira says the party supports the withdrawal of fuel subsidies by the government saying fuel companies abused it without truly benefiting the final consumers.
He also backs the launch of the Hustlers fund but calls for the withdrawal of a jail term in the conditions of defaulting.
"The fund is crucial and only those who have never had to borrow from predatory online lenders would think it is small. Mama Mboga and Bodaboda riders need the Sh5,000, Sh10,000, Sh20,000 to run their businesses," he reckons.
He terms it a game changer in financial access for Kenyans who find it extremely expensive to access loans from banks with commercial lending rates, or are at times not even considered for any loans.
Wachira also praises the Constituency Development Fund (CDF) threatened by a court ruling saying Kenya must not copy western democratic models of governance that do not work for us. He argues that the fund was a homegrown bottom-up approach. On education, Wachira says the CBC curriculum was a feel-good affair for former President Uhuru Kenyatta.
"After realising Jomo Kenyatta had the CPE and CSE curricula, second President Moi with 8-4-4 model and the third President coming up with free primary education, President Uhuru wanted to leave a legacy of sorts in education," he says.
Related Topics