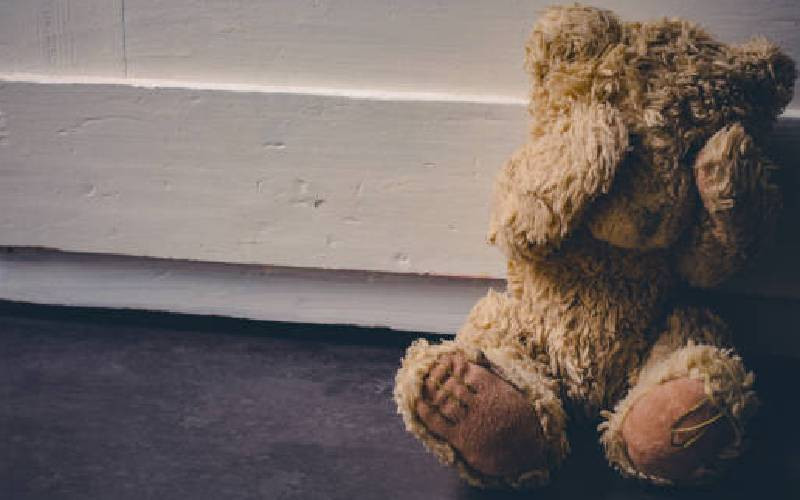 Life as a volunteer teacher is fulfilling for 27-year-old Stella Louku. This is because it is her way of paying forward a blessing she received when she was a child.
The last born in a family of six children, Stella was rescued from the streets of Kitale in 2002.
When Stella's rescuer, Dr Charles Mulli, bumped into her on the streets, she had run away from her home in Kipsongo slums to escape from her mother's physical and emotional abuse.
"My parents separated and, due to the new life of poverty that we found ourselves in, my mother resorted to alcoholism. She would hurl abusive words at us and beat us. Being the youngest child in the family, I suffered the most,'' Stella recalls.
"One day, my mum came home after her usual drinks and started hurling insults while beating me. That's when I decided to run to the streets," she narrates.
The streets Stella ran to were not a refuge. She lived among shrewd children who took advantage of her and abused her sexually. Life on the streets was rough.
Struggle with cold
"I would struggle with the cold at night and the older street boys would snatch food from my hands. When they tried to abuse us sexually, we would go to the police but they would side with our abusers by calling us thieves,'' says Stella who still trembles while narrating her story.
One day, Stella bumped into Dr Mulli who is the founder of Mully Children's Family.
Dr Mulli says he started the children's rescue centre when he got a calling from God. This calling, he says, saw him abandon his businesses and start rescuing abused, abandoned, and neglected street children.
"I would leave my work and walk on the streets looking for neglected children,'' says the philanthropist.
While at the home, Stella started school and excelled in her studies.
"I was seven years old when I joined Mully Children's family. That's where I began my education from kindergarten all through to university," Stella says, adding that getting off the streets restored her dignity. She is now a graduate of Daystar University where she studied International Relations.
"I have been accepted for my Master's in Canada where I will be pursuing a course in Human Rights. I chose this course because my rights were violated by the people who should have protected me," she says.
"After I am done, I will come back home and fight for the rights of the children going through abuse as I did,'' Stella says.
Stella gets teary-eyed talking about her mother who is still living in the slums. She says her goal is to get her mother out of the slum.
According to data from the National Crime Research Centre (NCRC), the most common forms of violations of children's rights, between January and June 2020, were child neglect, child abandonment, incest, infanticide, defilement, and attempted defilement.
The total number of cases of violations of children's rights in Kenya in 2019 rose from 51,991 in 2017 to 158,933, according to NCRC.
The research also found that 43,051 children were violated between January and June 2020, especially through child neglect - an average of 239 children daily.
Hamida Ahmed, a psychologist, says that most parents who abuse their children transfer their generational trauma to their children.
"Parents who did not heal from past trauma are likely to subject their children to abuse,'' she says.
According to a 2019 report on violence against children by the Ministry of Labour, two out of three females and one out of two males experienced physical violence in childhood. Nearly 1 out of 5 females and males (age 13-17) experienced physical violence by a parent, caregiver, or adult relative.
Stable families not spared
The report shows that half of the females and half of the males witnessed physical violence in the home in childhood.
Ms Ahmed says the economy is the major contributor to abuse and violence in most homes. However, even the most stable families witness abuse at home even if they can afford an opulent lifestyle.
"Parenting has evolved from back then when it was a collective effort compared to now where most homes have become private and children are not being raised by a community but by their biological parents. It is harder now to know when a child is being abused."
Hamida says that in order to curb violence at home, society must first address the root cause of child abuse.
"The same way we invest in our education and careers, parents need to take courses on parenting. Parents should differentiate punishment from discipline,'' she says.
According to NCRC, perpetrators of violations of children's rights and girl-child disempowerment include immediate family members, extended family members, and other members of the society among them service providers such teachers, caregivers, and even public transport operators.
Related Topics