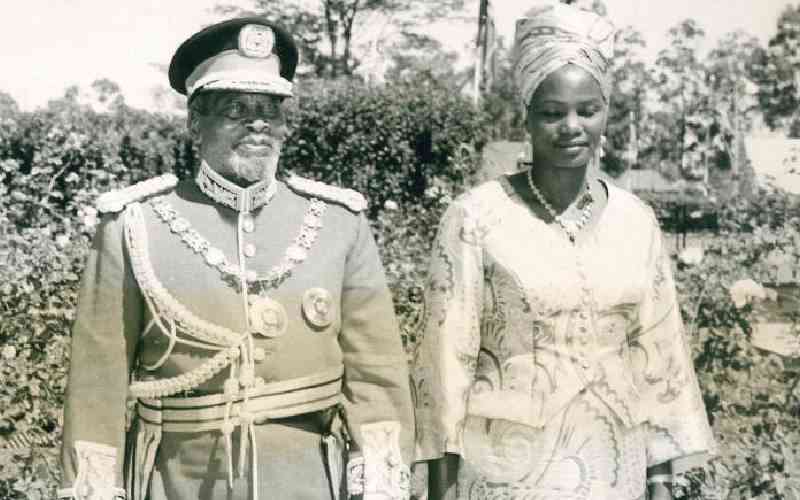 There has been a lot of excitement following reports that President Uhuru Kenyatta has awarded his niece and nephew Nana Gecaga and Jomo Gecaga State commendations.
In what could possibly be his last presidential award, Uhuru gave Jomo the Order of the Golden Heart while Nana got the Order of the Burning Spear as publicised in the Kenya Gazette dated July 8, 2022.
The controversy stoked by this award can only be equated to the murmurs that circulated around the country 53 years ago when his father Jomo Kenyatta gave the First Lady Ngina Kenyatta, a New Year present on January 1, 1968.
Jomo had set out to recognise Kenyans who had offered outstanding service to the country. Some of those he sought to recognise posthumously had paid the ultimate price with their lives as they battled enemies of the state. These were soldiers and police officers who had sacrificed their lives or performed acts of outstanding bravery to save the country and comrades from the Shifta menace.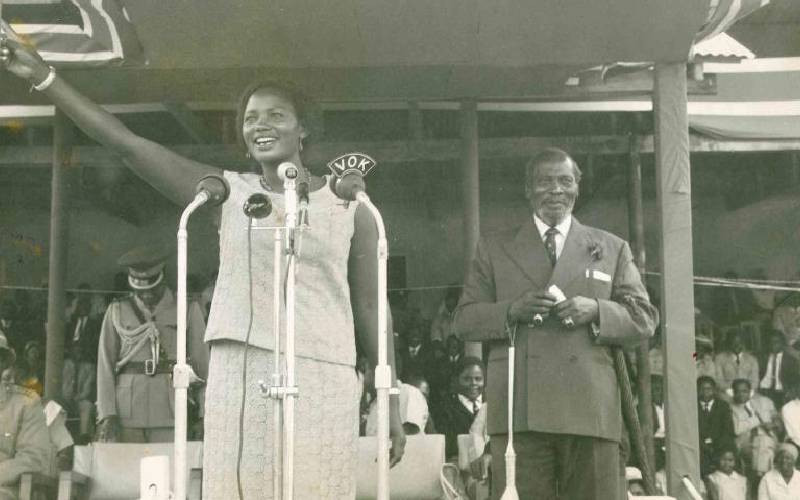 The special gazette notice recognising these patriots proclaimed: "His excellency the President of the Republic of Kenya and Commander-in-Chief of the Armed Forces, Mzee Jomo Kenyatta, has been graciously pleased to confer the following honours:"
Topping this list was Ngina Kenyatta, who was awarded First Class Honour, Order of the Golden Heart.
Her citation was that as "First Lady of Independent Kenya, Mama Ngina Kenyatta has played a prominent part in public life as the wife of the President of the Republic of Kenya.
She was detained for a period of four years during the Emergency and when she was released in 1959 she joined her husband, the President, Mzee Jomo Kenyatta, who was then in detention at Lodwar.
She has subsequently undertaken many duties with devotion on behalf of organisations concerned with the training of women and with child care. She is the Patron of both the Maendeleo ya Wanawake Organisation and of the Kenya Girl Guides."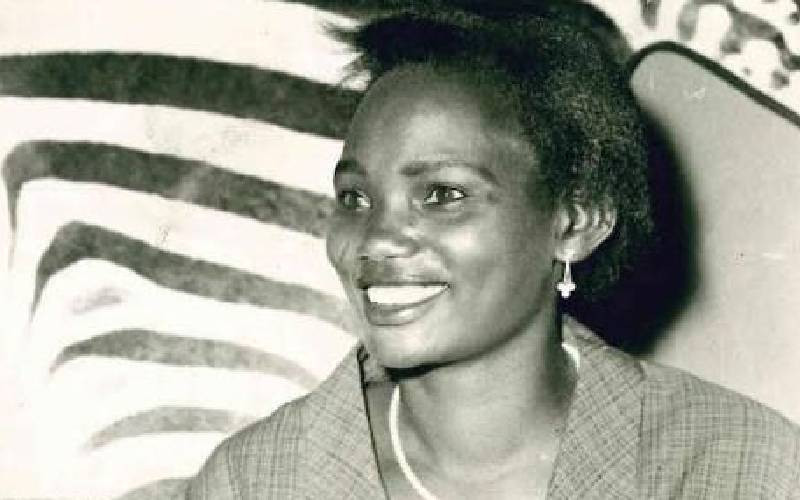 One of the heroes was Chief Inspector Phillip Mclelland Smith of Kenya Police who was killed on September 14, 1965, when his platoon was ambushed by a gang of shifta. He sacrificed his life to save many men.
The president feted Humphrey Slade who got the Order of the Burning Spear second class, as the first Speaker of Independent Kenya's House of Representatives for rendering distinguished service to many of Kenya's charitable organisations.
Jomo also recognised the services of Chief Kundai ole Sengale, an outstanding Maasai leader whose influence had made his people change from Kadu to Kanu. For his efforts, Chief Sangale was awarded the Order of the Burning Spear.
The same award was given to veteran freedom fighter, Waruhiu Itote "who along with other leading freedom fighters suffered untold miseries in their struggle for Kenya's independence.
Related Topics