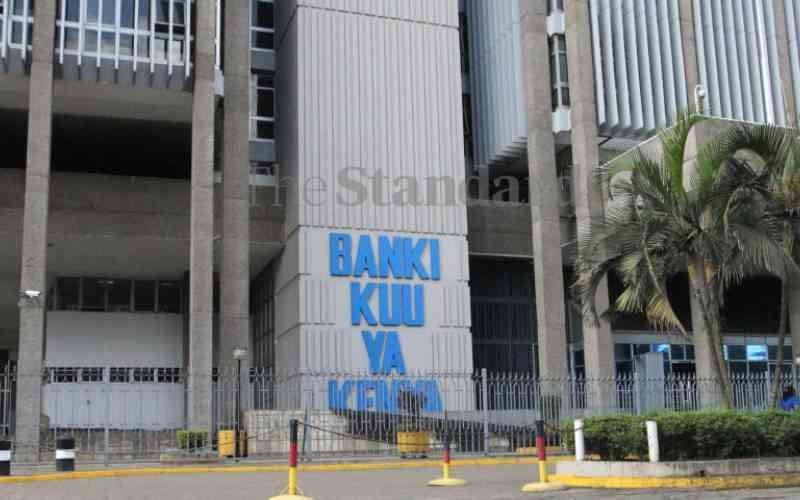 Manufacturers want the government to cushion businesses against the rising cost of borrowing following the recent upward review of the Central Bank's benchmark lending rate.
Kenya Association of Manufacturers (KAM) said inflation should not be the only consideration in reviewing the key rate.
CBK's Monetary Policy Committee last month raised the Central Bank Rate (CBR) by 75 basis points to 9.5 per cent from 8.75 to tame soaring inflation and a weakening shilling.
Banks have adjusted their lending rates to match the increase.
KAM Head of Policy Research and Advocacy Job Wanjohi termed the move a reactionary measure by the apex bank.
He said access to finance is critical, particularly for Small and Medium Enterprises (SMEs) and raising the cost of credit at a time when the economy is on a downturn would bar them from the credit market.
"It is good to rein in inflation, but it is being driven by many factors not only lending. When lending becomes more expensive, SMEs are hurt along the way," said Mr Wanjohi.
This is considering that 52 per cent of manufacturers fall under SMEs.
"Don't stifle the availability of credit or liquidity in the market. We need to look at other factors that can drive down the cost of consumption. And subsequently, this is going to drive down the inflation in the country," he said.
KAM Chief Executive Anthony Mwangi noted that inflation affects everyone, unlike interest rates.
"If you look at interest rates, sometimes it affects a certain group of people, like those with loans. It is good to look at the drivers of inflation," said Mr Mwangi.
Kenya National Bureau of Statistics (KNBS) data showed March inflation stood at 9.2 per cent, driven largely by increased prices of food and non-alcoholic beverages at 13.4 per cent.
"The prices of cabbages, carrots and potatoes(Irish) increased by 8.9, 8.5 and 8.0 per cent respectively between February 2023 and March 2023," said the State statistician.
Mwangi said the inflation rate would be lower than the recorded 9.2 per cent if the country were food sufficient.
"We do not have maize. We have not imported maize since last year," he said.
The lobby urged the government to subsidise the cost of farm inputs to bring down the cost of production.
Related Topics