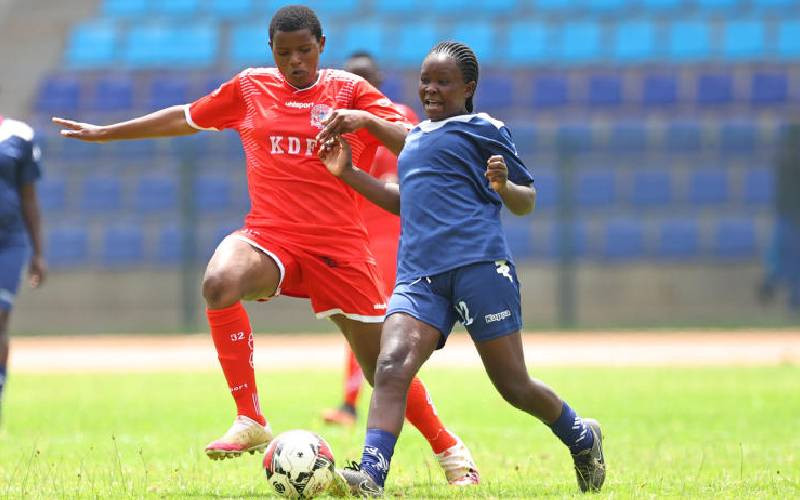 I am no football fan. Unlike many Nairobians, I do not "own" any team in the much-loved English Premier League and so lack bragging rights when "our" team wins.
But for some reason, I am fascinated by the World Cup. Every four years I religiously watch all matches at this global football bonanza, including group games.
I am so committed that I renew my DSTV's PVR so that I can record and watch the matches later. And then I file away my football interest until the next feast.
This year, however, I decided to watch the FIFA Women's World Cup currently going on in Australia.
This tournament, held every four years on the year after the men's tournament has going on since 1995 and has increased in popularity and viewership over the years, though it compares poorly with the FIFA Men's World Cup.
It is estimated that five billion people watched the FIFA men's world cup while the last women's world cup in 2019 attracted one billion viewers.
Indications are viewership for the women's tournament this year will substantially increase considering the grossly higher number of tickets purchased so far.
The highest viewership is in America for obvious reason; the US team has won four of the last eight finals, with back-to-back wins in 2015 and 2019 and is trying for a record fifth win.
Of course, no sports bonanza beats the English Premier League which boasts over 7 billion viewers every season!
The difference in prize money is also stark, equal pay rights wins in national sports notwithstanding.
While the 2022 men's World Cup prize haul was over 400 million dollars, this year will be the highest for women at a mere 150 million dollars.
The last cup in 2019 attracted only 30 million dollars so there is hope yet. Back to this year's tournament. I must say I have not been disappointed.
The quality of football is exceptional, and I must say there is less brawn and more brain in the style of play.
There is also more camaraderie between winning and losing teams with more winners being gracious towards their losing partners than I see at the men's games. There are also more tears when teams lose. And the tears look real.
What has been distressing for me are the African teams. In the history of the tournament, African teams have performed poorly with Nigeria and Cameroon being the only teams to proceed beyond the group stage.
This year looks like it will be a repeat of history, though Nigeria might rescue our pride.
The Nigerian team performed a historic feat, beating hosts Australia in their group match and drawing against Canada, a tournament favourite.
The other teams South Africa, Zambia and Morocco have not done well. Zambia has been whooped 5-0 by all teams they have played against while Morocco was blasted 6-0 by Germany.
South Africa at least managed a draw against Argentina after losing to Sweden. Having said I am impressed that for a continent that generally does not invest in women's football, these teams are still leaving a mark on the global stage.
Even Zambia tried, it was just outclassed. As we anxiously watch and wait for the remaining group games, there is need for reflection on the poor investment Africa is making in women's football.
In Kenya, women's football is a yawn-inducing topic with few or no sponsorships for the game. I however believe this is a worthy sport for the future as women become more empowered in other facets of life.
So far, our women excel in the sports they are sponsored in, with notable achievements in volleyball and athletics. There are also viable gaps in women's football, since it is a sport that still has no serious competitors in Africa.
Furthermore, unlike men's football, we have no physique challenges. I am informed West African teams do better due to their naturally higher muscle content.
In any case, we have performed so poorly in the men's version that it makes sense to try something different and cash in on the increasing global interest in the game. Over to the sponsors!
-The writer is an advocate of the High Court of Kenya
Related Topics