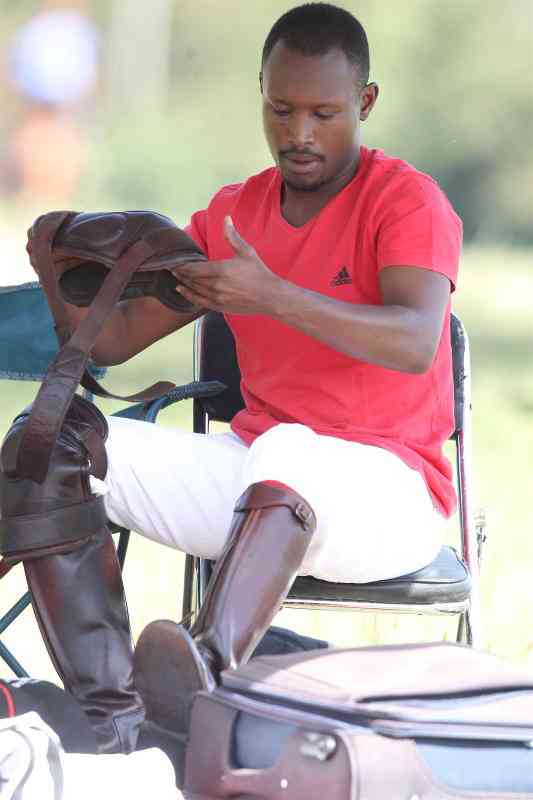 Casimir Gross and Kimoi Moi led their teams to victory in the opening matches of Maria Bencivenga Cup Championships at Nairobi Polo Club yesterday.
Casimir led Tusker Malt to a 6-2.5 victory as Kimoi did it for Radio Africa in their 5-3 victory over Live Eye in some of the mouth-watering matches yesterday.
It was Raphael Nzomo's hattrick in the first three chukkas for Live Eye that irked Kimoi for him to make a comeback to score another hattrick for Radio Africa with Moses Wainaga's double wrapping it up for the winners.
At the end of it, it was Raphael and Kimoi who emerged as men of the match.
"We gave it our all but we are determined to finish in a respectable position tomorrow (today)," Raphael told Standard Sports.
Live Eye face Primirosa in the Losers Plate Finals while Radio Africa take on Tusker Malt in the finals of Maria Bencivenga Cup Championships this afternoon.
Casimir started off the season in a grand-style when he scored a hattrick that ensured Tusker Malt secured a comfortable 6-2.5 win over Primirosa.
Tusker Malt dominated in all the four chukkas with the fourth one being the most entertaining one after Jamie Murray had earlier scored two goals in the first and second chukkas for the winners. [Ben Ahenda]
Related Topics