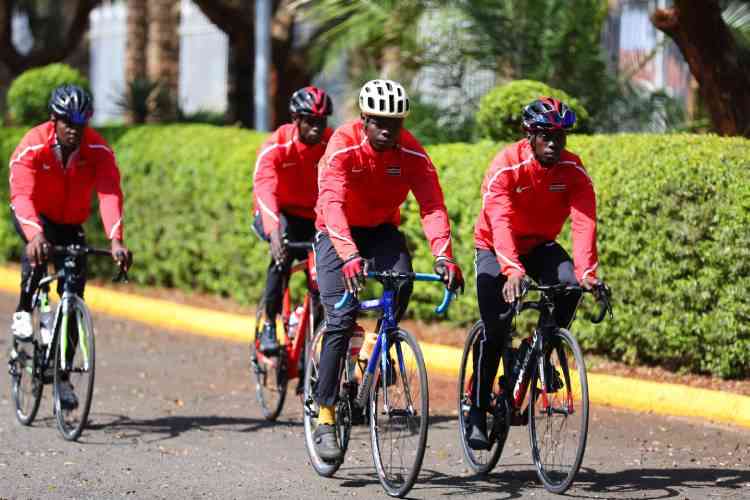 Kenya's duo of Billy Graham and Daniel Kiptala are looking forward to a successful outing on their debut at the Youth Commonwealth Games set for Port of Spain in Trinidad and Tobago onAugust 4-11 2023
The two cyclists have intensified their preparation at Kasarani Stadium.
Kiptala, 18, who made his international debut in the Africa Junior Championship in Aswan, Egypt is eyeing a podium finish in Tobago.
"I have been training rigorously over the years, and earning a spot in the national team for the Commonwealth Youth Games is a tremendous honour for me. I will go out there and do my utmost to represent our country with pride," Kiptala said.
On the other hand, little-known Graham is preparing for his first international appearance for Kenya.
Graham is determined to take his opponents by surprise in Trinidad.
"I am thrilled to be part of the team, and I believe we will achieve excellent results. The Individual Time Trial is especially appealing to me because it's just you and your power racing against time. I am fully focused and committed to giving my best performance," said Graham.
The team's preparations have been further strengthened with the addition of two training partners, Boaz Kangogo and Brian Kipkenboi.
Boaz Kangogo, a prominent U23 cyclist, recently completed a six-month training program in South Africa.
Related Topics