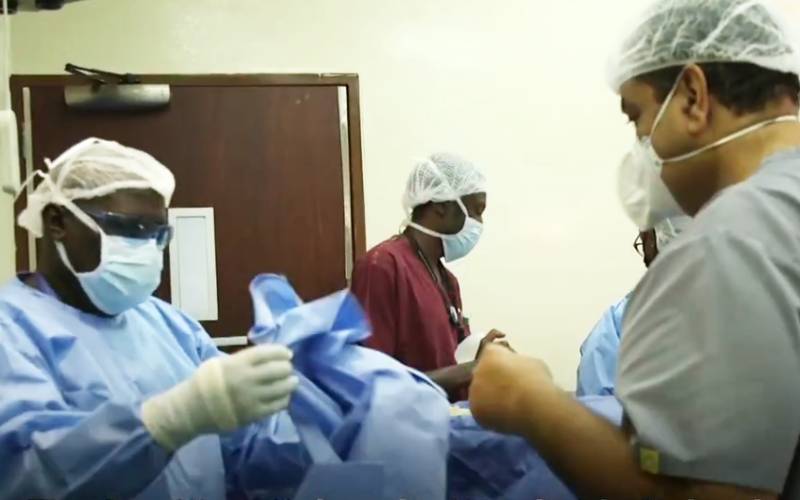 Doctors of the Aga Khan University Hospital have conducted a successful penile implant operation on a 44-year-old male patient.
The news of the surgery has gone viral, with Kenyans wondering how the one-hour procedure was done.
"This patient was suffering for a very long time from erectile dysfunction," said Dr. Ahmed Yousef, a Consultant Urologist and the lead surgeon for the procedure.
Before the procedure, the male patient had tried other types of treatment that did not work. Dr. Yousef says after counselling, the doctors found out that he had severe venous leakage that was causing the ED and the recommended treatment was the implant.
"This is a short procedure. It takes around one hour," explains Dr. Yousef.
After the procedure, the patient will be able to have intercourse unplanned, and there won't be need to take any sex-enhancement drugs. His manhood will stay firm during intercourse without him worrying how long it will last.
"He will also continue with an erection even after ejaculation," says Dr. Yousef.
The procedure costs between Sh800,000 and Sh1 million.
Related Topics