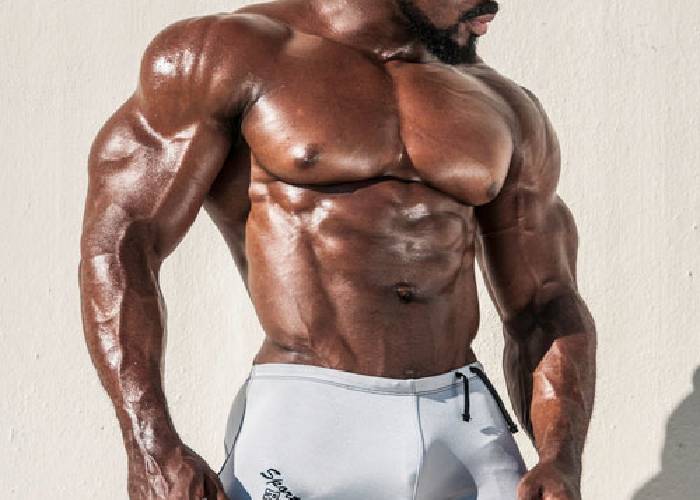 Prolonged use of anabolic steroids can cause near-irreversible harm to your sexual and reproductive health, multiple interviews with experts reveal.
Anabolic steroids are synthetic, or human-made, variations of the male sex hormone testosterone. The proper term for these compounds is anabolic-androgenic steroids. "Anabolic" refers to muscle building, and "androgenic" refers to increased male sex characteristics.
Healthcare providers can prescribe steroids to treat hormonal issues, such as delayed puberty. Steroids can also treat diseases that cause muscle loss such as cancer.
However, some users such as athletes and bodybuilders misuse the drugs in an attempt to boost performance or improve their physical appearance.
Experts now warm that prolonged use of anabolic steroids can negatively affect your sexual and reproductive health.
According to urologist Gitobu Mburugu, who treats conditions of the male and female urinary tract and male sex organs, the extreme side-effect of anabolic steroids on men is infertility or heart attack.
"Prolonged use of steroids might cause the body to stop producing testosterone hormone, which may lead to infertility," he said.
Other side effects of steroid abuse include erectile dysfunction, reduced sperm count and shrunken testicles.
Lydia Orondo, a medic at the Migori County Referral Hospital, says that steroids suppress blood production, resulting in immunity problems.
"They (steroids) might negatively affect your bone marrow, leading to low production of red and white blood cells. When the white blood cells' production is affected, then your immunity suffers too. Low immunity could affect your libido in the long run, as you are prone to bacterial and viral attacks," she said.
"Some men have problems sustaining erection after prolonged use of the anabolic steroids," added Orondo.
A study published on the National Library for Medicine, the world's largest medical library operated by the United States federal government, found that anabolic steroids suppress the production of lymphocyte-like cells in the bone marrow.
The study also found that anabolic steroid abuse could lead to heart attack, stroke high blood pressure, high cholesterol levels, blood clots, increase chances of developing prostate cancer, and might also lead to liver and kidney failures.
A section of women, particularly those in body-building, have also been found to be abusing the anabolic steroids.
Experts warn that the drugs have almost similar adverse effects on women as those on men.
Unlike men, however, women who use steroids experience an increased sex urge, says clinician Daniel Onyango, a medic in Kuria East, Migori County.
He, however, states that prolonged use of the drug among women might result in users getting more "male-like" appearances due to its ability to puff up body muscles.
"The steroids will also reduce breast tissues and hair growth in women," he said.
It's good to note that not all steroids are harmful.
Doctor-prescribed steroids – corticosteroids – are a man-made version of chemicals, known as hormones, that are made naturally in the human body. Steroids are designed to act like these hormones to reduce inflammation.
Corticosteroids are different to anabolic steroids used by bodybuilders and athletes.
Steroids won't cure your condition, but they're very good at reducing inflammation and will ease symptoms such as swelling, pain and stiffness.
In some conditions, such as rheumatoid arthritis, the immune system produces inflammation in the joints or other parts of the body by mistake, which can cause permanent damage if left untreated. Steroids can be used to reduce this immune reaction.
You might not be able to start steroids if you have an infection, or if you have any wounds on your body, as steroids might delay these getting better or cover up some of your symptoms.
Steroids might affect some medical conditions, such as diabetes, heart or blood pressure problems, or mental health issues. If you have any of these conditions, the person treating you will need to make sure the steroids aren't making the condition worse.
If you have systemic sclerosis, prednisolone could cause problems with your kidneys at certain doses, so you might not be able to take steroids.
Related Topics