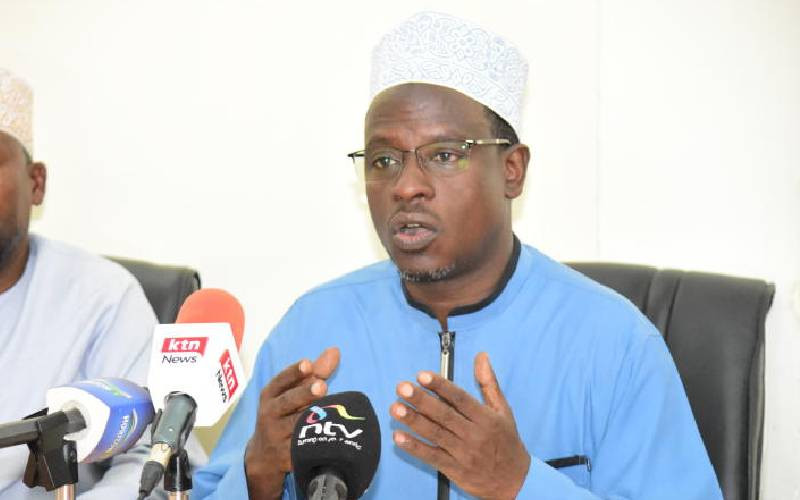 The Supreme Council of Kenya Muslims (SUPKEM) has called on the government to speed up the issuance of passports to Kenyan Pilgrims who are preparing to travel to Mecca, Saudi Arabia for the annual pilgrimage.
SUPKEM National Chairman Hassan ole Naado said that they appreciated the working mechanism that they had developed with the Ministry of Interior through the Directorate of Immigration that include a special window for Haji on e-citizen and the Hajj Desk at the Immigration office at Nyayo House.
Naado who addressed Journalists at SUPKEM offices in Nairobi on Sunday said Kenyans have been allocated 6,000 slots out of the 4 million pilgrims that are expected to perform their pilgrimage this year and that they doing everything possible to ensure that this quota is attained.
"We would like to thank the government of Saudi Arabia for having lifted the COVID-19 restrictions that resulted in Muslims who are over 65 years to miss out in last year's Hajj, this was in recognition of the great progress made in mitigating the risk of its transmission across the world," said Naado.
The SUPKEM Chairman said they were concerned with the decision that legitimate foreign passport holders residing in Kenya with valid documents are ineligible to perform Hajj from Kenyan territory terming it as a major challenge especially for diplomats and those legitimately residing in Kenya.
Naado said the Saudi Arabia government has always allocated between 3-5 percent of the total quota for Kenya reserved for holders of foreign passports legally residing in the country with the tradition changed causing a lot of pain and inconvenience to many Muslims who consider Kenya their second home.
SUPKEM called on all accredited Hajj agents to follow the policies and guidelines set by the government of Saudi Arabia as well as the administrative protocols set by the Kenya Hajj Mission in preparation of this year's Hajj and not to resort to social media advocacy that confuses pilgrims.
"The administrative measures taken by the mission include the blacklisting of some agents who have been spreading misinformation across the board while others have even conned pilgrims of their hard earned resources meant for the solemn intention to perform Hajj," said Naado.
Related Topics