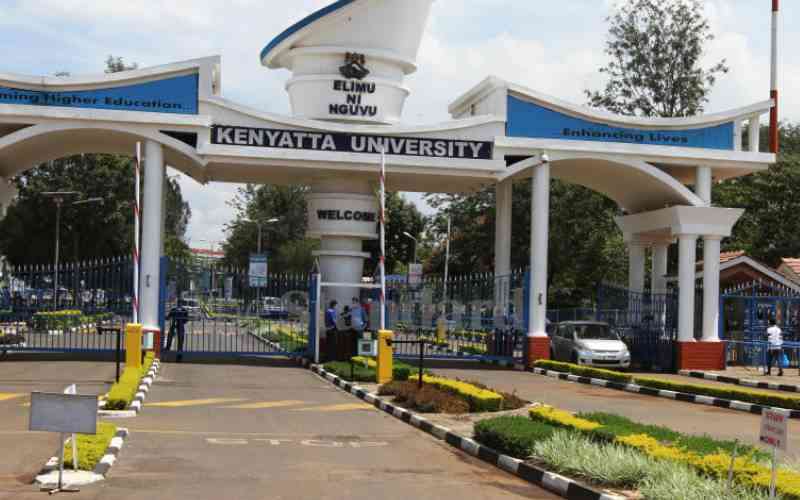 Prof Paul Wainaina made a teary departure as Vice Chancellor of Kenyatta University after he refused to surrender 410 acres of the institution's land to the government for strategic development.
Had he been in charge of the university, 63 years ago, he would have been under intense pressure to surrender the university's 1,000 acres of land, together with the buildings therein to Russians.
And the professor's job then would still have been on the line. The threat, came clothed as an act of philanthropy. The timing, too, was perfect, coming only a day after Kenya celebrated its Independence on December 12, 1963. At the time majority of the State guests who had come to celebrate this historic moment lingered on.
The foreign delegates were keen to bag agreements with Africa's newest State. To some especially the communist countries this was a godsend opportunity as previously they could not be allowed anywhere near the borders of Kenya, leave alone negotiate a bilateral agreement.
And as the new technocrats sat through long meetings, the Russian delegates tried to pull a fast one on the inexperienced Kenyan negotiators. Government records show most of the delegations from communist countries had come with ready agreements which the Kenyan side needed only to sign.
The Russians offered to establish a technical training institute but had a peculiar request. The compound to host such an institute had to have a capacity of exactly 1,000 students. The Russians had pledged that they would equip and staff the institution which was to offer various courses. Kenya was however expected to second some staff who were expected to take over the running of the college once the sponsors left.
When the government said it did not have such a facility but offered to merge two schools each with a capacity of 500 students, the Russians flatly rejected this.
They insisted on a college with a capacity of 1,000. Apparently, the Russians were eyeing the British military base at Kahawa which also doubled up as a high school and a college.
They were salivating at the prospects of getting a foothold at the barracks sitting on 1,000 acres of land near Nairobi which they could use as a springboard for military operations in the region.
When the government, on the advise of the British intelligence saw through the Russians overture and rejected proposal, Moscow withdrew the offer.
The barracks then known as Templar Barracks was later upgraded to Kenyatta college in 1965 to train primary and secondary school teachers, then graduated into a constituent college of University of Nairobi in 1970 and was later granted a charter as fully-fledged university.
After abandoning the idea of establishing a college at the barracks, the Russians later funded Lumumba Institute in 1964 which was proscribed by the government.
Related Topics