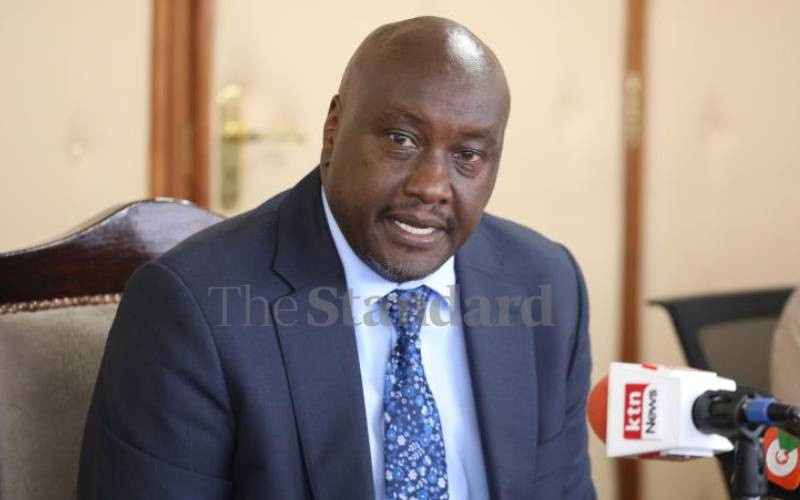 The number of civil servants suffering from mental illness has tripled in the last year, with the harsh financial crisis being blamed for the increase.
Uniformed officers have been the most affected, with cases of suicide becoming more common, particularly in the police and prison departments, due to their challenging working conditions.
In response to this alarming trend, the government has announced plans to hire more counsellors for all government ministries in an effort to address the rising cases of depression among civil servants.
According to Amos Gathecha, the Principal Secretary in the Public Service department, the increasing number of absences among government officers has been impacting service delivery. He attributed this issue to depression and alcohol use, noting that the number of civil servants in need of counselling has risen from 5,000 to 13,000 in the past year.
"The harsh economic times, coupled with low wages and rising demands within family circles, have contributed to the mental health crisis, with some officers turning to alcoholism," he said.
Gathecha identified uniformed officers as the most affected group, with the National Police Service and the Prison department having the highest number of officers dealing with depression. As a result, plans are in an advanced stage to hire additional counsellors for all government ministries, with a particular focus on providing support to uniformed officers.
The PS addressed the press at Lake Naivasha Resort after inaugurating a two-day workshop for public service counsellors selected from various ministries within the government.
During his speech, the PS said the government is actively implementing a range of preventive and promotional measures to address mental health and improve the well-being of public servants.
"Mental health challenges have a significant impact on productivity within the public service. According to the Kenya Mental Health Investment Case, our country incurred losses of Sh62.2 billion due to mental health conditions," he said.
Gathecha said in the previous financial year, the government had provided psycho-educational support to more than 12,500 civil servants, as there was an increasing demand for these services.
On her part, Grace Wanjiku, a director in the department, acknowledged that mental health posed a challenge within government ministries, underscoring the need for immediate action.
Related Topics