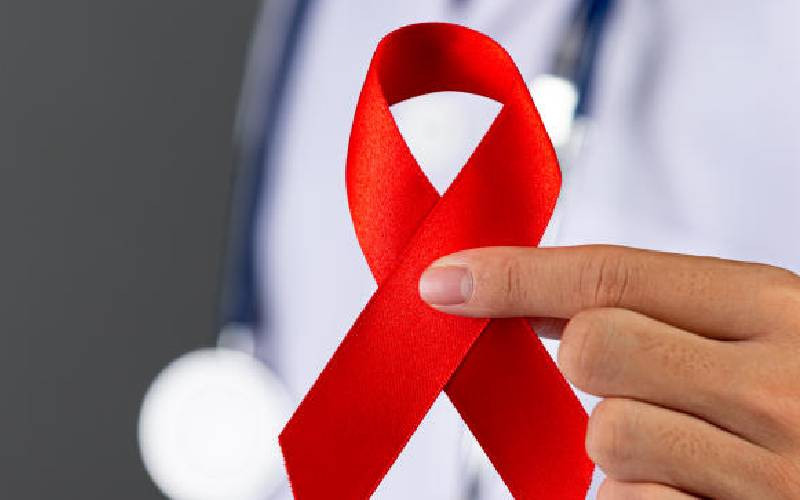 The government is today set to launch a work plan for ending HIV/AIDS infection among children Tom Mboya University in Homa Bay town.
Health Cabinet Secretary Susan Nakhumicha is expected to preside over the ceremony christened 'The Plan to End AIDS in children by 2027'.
This plan will play a key role in enhancing efforts towards the fight against spread of HIV in the minors.
The Head of the of the National AIDS and STIs Control Programme (NASCOP) Rose Wafula said the plan will also be vital in the reduction of infant mortality across the country.
Addressing journalists in a Homa Bay hotel on Friday, Wafula said although children had been forgotten in the previous efforts for fighting HIV, the plan seeks to reverse the norm and ensure Kenya has healthy children.
"Children have been forgotten in the fight against AIDS in Kenya. This plan will enable us to have a country where children are not infected with HIV by 2027," Dr Wafula said.
her sentiments were echoed by Homa Bay CECM for Health Roselyne Omollo who said said the plan will help her county which has a high HIV prevalence make milestones in the fight against the scourge.
"This plan will help us a lot as a county," Omollo said.
Head of Elizabeth Glaser Pediatric AIDS Foundation – Kenya, Mr Eliud Mwangi said the rate at which HIV spread among children in the country is worrying.
According to him, at least 4000 children are infected with HIV in Kenya every year.
"The rate at which HIV spreads among children in Kenya is very alarming and leads to high infant mortality. We must now make concerted efforts to end AIDS," Mwangi said.
Related Topics