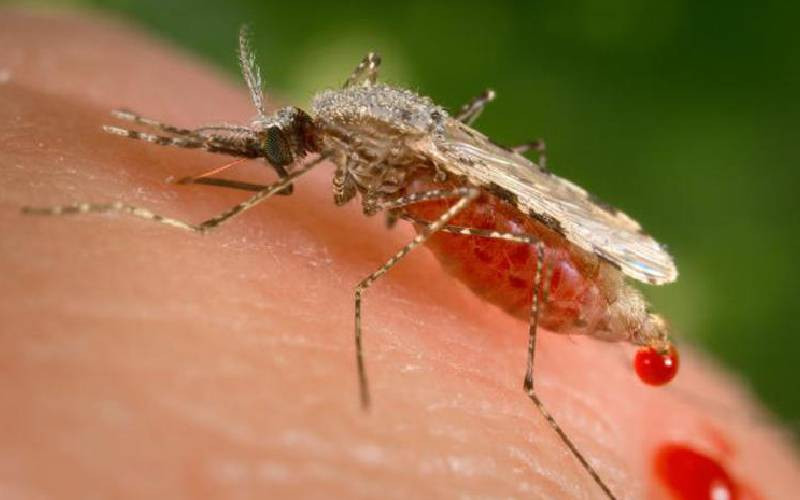 County governments have been urged to revive malaria control programmes that stalled following the outbreak of Covid-19 pandemic.
Malaria No More UK, a global organisation seeking to end malaria through partnerships with stakeholders, noted that some programmes that had been put in place to contain malaria had stalled, leading to an increases in cases.
Rodah Igweta, the Africa Director for Malaria No More UK, said campaigns to prevent malaria and resource distribution to end the disease were slowed down when focus was directed to Covid-19 pandemic.
"Malaria remains one of the oldest and deadliest diseases in the world. It is among the top three causes of death in Kenya, particularly among children," said Ms Igweta.
Speaking at the sidelines of the just concluded Devolution Conference in Eldoret, Uasin Gishu County, Igweta said preventive measures for the disease are simple and attainable, and that there is need to raise public awareness at ward levels now that health function is devolved.
"It is important that counties deploy resources for primary health care for malaria control, prevention and treatment to end the suffering and deaths caused by malaria in our villages," stated Igweta.
She said devolved units need to ensure public health facilities are well-staffed, have adequate financial resources and implement tools to fight the disease through awareness campaigns.
"Between 13 and 15 per cent of patients visiting outpatient wings in health institutions across the country are because of malaria. It is important that we take urgent and critical steps to control malaria through interventions at community level and health institutions," she said.
She noted that health was among the top issues at the Devolution Conference, with resource allocation being considered to boost universal healthcare provision.
Igweta called for collaboration and sharing of information among partners aimed at ending malaria disease.
She said counties need to ensure there are enough community health workers to help patients access prompt medication and complete treatment.
Related Topics