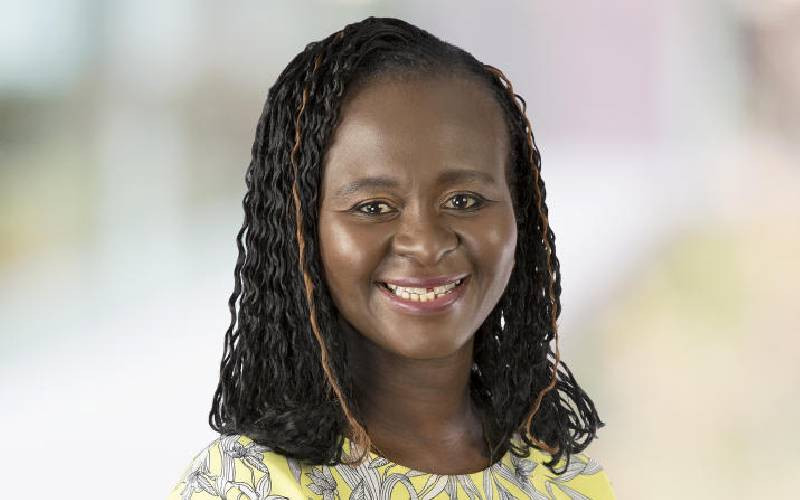 Rachel Toku-Appiah, Director, Programme Advocacy and Communications, Africa at Bill and Melinda Gates Foundation tells Dr Diana Wangari why countries should prioritise inclusive health policies.
Working in communications and advocacy, you must attend a lot of forums and conferences such as the Women Deliver this week. There are some who would argue that there aren't many actionable points. What are your thoughts on the importance of such forums?
I can appreciate the sentiment behind the concern, but I would respectfully challenge that premise. Forums like Women Deliver that bring together advocates, experts, decision-makers and more around critical issues, are of immense value.
They provide a unique space for key stakeholders across the globe to gather, share insights, new innovations, and challenges, and use this collective insight to shape the development trajectory of women's health and gender equality. Over the past five years, we have seen significant strides in commitments towards gender equality and women's health, in part, due to important partnerships and efforts fostered at convenings like these.
Women Deliver, for example, has helped catalyse unprecedented commitments to gender equality through initiatives like the Generation Equality Forum, which has generated global momentum to address gender inequality.
I acknowledge the urgency of translating this momentum into concrete actions that truly make a difference in the lives of women and girls and this is why our work is focused on concrete opportunities that transform communities by supporting the needs of women and girls.
Tell us about your journey to your current role
My journey has been driven by my commitment to improving public health and promoting gender equality in Africa. Starting in public health, I learned to devise solutions that prioritise the needs of communities most affected – especially women and girls, whose needs are often deprioritised.
I've since expanded my work across Africa, fostering change through strategic communication and advocacy. Today, I work with diverse partners to promote initiatives that enable women's economic power and improve health outcomes, using advocacy and communication to influence policy and public opinion.
What kinds of projects does the Bill & Melinda Gates Foundation support in building the capacity of women in healthcare considering they are 70 per cent of the workforce
Women are on the frontlines, delivering care in their communities every day – including midwives. It's important to equip women with the tools and resources they need to thrive and to support the communities they serve.
Our approach focuses on ensuring women and girls have access to high-quality healthcare services, while empowering women to make their own health and reproductive decisions. We support projects that work towards these goals. For example, we have backed innovative health technologies like AI-enabled ultrasound and new contraceptive methods that give women control over their bodies and futures.
Midwives could deliver 90 per cent of all essential sexual, reproductive, maternal and newborn health services, yet because they are both underutilised and in short supply, they account for 10 per cent of those currently providing these services. We support Midwives' Voices, Midwives' Demands, which hears from midwives and health providers what they most need and want to embody their roles. The campaign surveyed more than 56,000 health providers in nine countries. The findings are being used to influence global and national agendas.
Gender inequities, outside the workplace, are most pronounced in healthcare access for women in Africa. What policy framework have you seen that works?
We have seen progress in countries that have prioritised inclusive health policies. One area where we could lean in heavily is ensuring women in Africa – and around the world – have access to a strong primary health care (PHC), which is the foundation of a healthy population and a well-functioning and responsive health system.
Women rely on PHC for the care they need during pregnancy and before and after childbirth. Estimates show that half of all maternal deaths each year could be prevented through high-quality health systems.
Strengthening PHC is a lynchpin for progress in improving women's health outcomes, including expanding women's access to family planning and maternal health care. When women are healthier, children, communities, families, and societies are stronger.
Related Topics