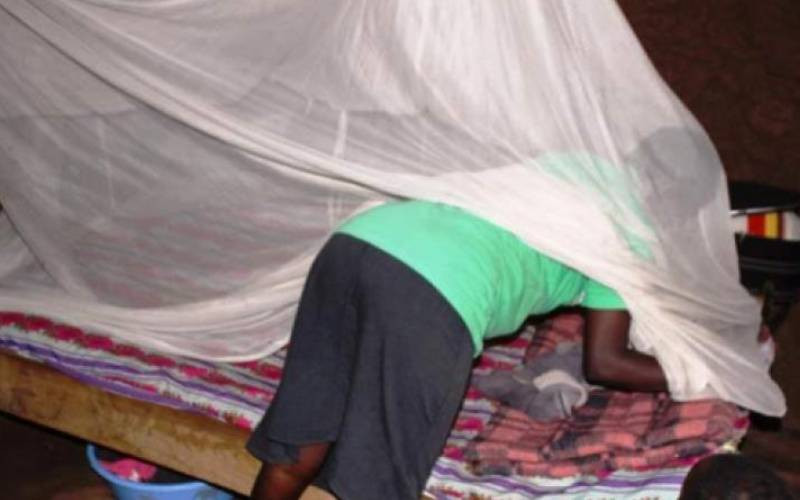 The Kenya Medical Supplies Authority (Kemsa) has refuted allegations of irregularities in the procurement of Sh3.7 billion worth of mosquito nets funded by Global Fund.
The organization's CEO, Terry Ramadhani, stated that the donor decided to buy the nets directly from manufacturers to meet distribution timelines, and Kemsa agreed to have them distributed.
"Global Fund has not accused Kemsa of irregularities in tendering process, simply because they are the ones who decided to have mosquito nets procured directly from manufactures," said Ramadhani.
The nets are part of a malaria prevention initiative, with malaria being the second-highest disease affecting Kenyans, according to a 2023 Economic Survey report.
Malaria accounts for the highest caseload in Kenya, with 11.7 per cent of the population affected as of 2022, resulting in 3.5 million new clinical cases and 10,700 deaths per year.
This comes a month after the Global Fund accused the Kenyan Government of misappropriation of Sh40 million allocated for the fight against HIV/AIDS between 2018 and 2021.
In an investigative report titled "Fraudulent and collusive practices in the hotel procurement process for program activities, and fraudulent payments to vendors at National AIDS and STI Control Programme (NASCOP)," the state agency was accused of misusing funds through fraudulent and collusive practices in hotel selection.
The Global Fund has been a key grant to Kenya's healthcare system, and has disbursed over USD1.4 billion since 2002 to fight HIV/AIDS, malaria and tuberculosis.
However, an audit revealed fraudulent and collusive practices at the National AIDS and STI Control Programme (NASCOP) in Kenya.
A former procurement officer was found to have falsified quotations from different hotels and manipulated the hotel selection process to make it appear competitive.
Additionally, NASCOP staff members were accused of manipulating payment records to fraudulently pay third parties that did not provide goods or services.
The audit also found that a former accountant had falsified payment records to fraudulently pay third parties disguised as printing vendors without providing any services.
The lack of transparent bank statements at NASCOP caused delays in the validation and reconciliation of individual payments to beneficiaries.
The audit discovered that at least 16 hotel bidder quotations were editable on the computer of the former procurement officer, with NASCOP concluding contracts with 12 of them, resulting in overcharges averaging 18.7 per cent.
The former procurement officer argued that deadlines for program activities were too tight to follow an entire procurement process, but the OIG found no evidence to support his claims.
The audit revealed that NASCOP paid USD42,164 (Sh5.4 million) to two companies falsely described in its records as a single printing company, and made a wrongful double payment of USD16,948 (Sh2.1 million) to another printing company.
The report also confirmed that the payments purportedly made to a company that NASCOP had procured printing services from were made to two different entities without procuring any services.
Related Topics