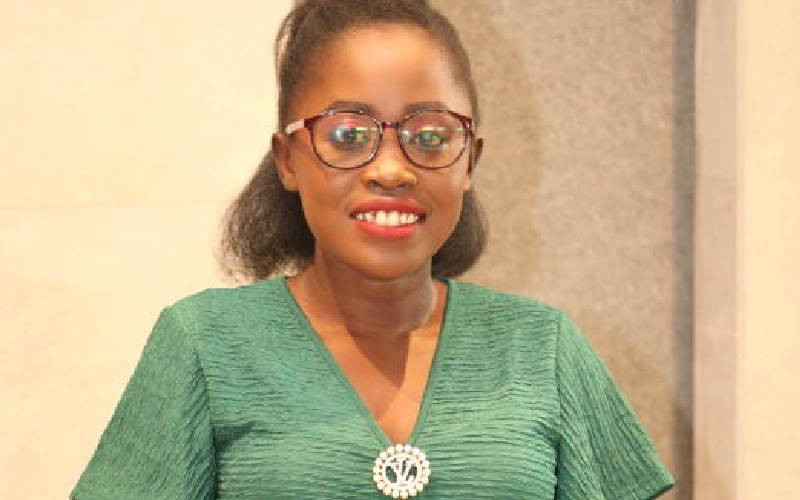 For Sharon Awuor Odhiambo, the term digital transformation is down-to-earth and simple -- the use of the "mulika mwizi" (non-smart mobile phone), has helped her spread her organisation's wings to reach many women girls, and youth in rural Kisumu.
As the Executive Director at Peperusha Binti, a community-based grassroots organisation, she relies heavily on the power of the mobile phone to educate and create awareness on sexual reproductive health, menstrual hygiene, and also to end Gender Based Violence (GBV).
She says one of the mobile technologies that have advanced her connectivity with the women, girls, and youth that are target groups for her organisation is the WhatsApp tool.
New normal
She acknowledges that Covid-19 brought about dramatic changes in the way of life, but one positive thing that came along with it, especially after post-pandemic, is that many people, organisations, and indeed the global community learned to depend on technology to further their business, services, integration, connectivity and other forms of communication that were affected by the disruption.
"Communication tools like WhatsApp became popular as a way of conducting business. At Peperusha Binti, we uss the tool to set up WhatsApp Groups, where members interact, share ideas, and information, and with this comes along the positivity element of minimises on costs," she says. This is so because the tool reduces the budget for physical visits, meetings, and tours that come along with physical interactions.
Target group
Sharon says that her organisation uses various other forms of technology to empower women, girls, and the youth, who are the organisation's target group. For instance, she says, women, and the youth are encouraged to use their phones to save for their future, market their businesses online, and share ideas through their respective WhatsApp groups.
"All this is intended to give exposure to their small businesses such as poultry, fish, weaving, groceries, and other business that they are involved in," Awuor says.
The women, girls, and youth also use WhatsApp groups to organise their physical meetings, and trainings. The organisation, she says liaises with group leaders to monitor and train members on the benefits of not only the WhatsApp tool but also other mobile communication tools. The groups are also trained on how they can leverage the mobile phone to access mobile money apps that can be used to save and borrow money, keep separate business funds, settle bills and make payments.
There are, she says, mobile-accessible tools that are a source of information on almost any topic, and through mobile connectivity, one can access many tools that have been developed to give access to services such as health, education, online training, business (start-ups), and many more.
Engaging adolescents
Awuor says most of the time Peperusha Binti involves adolescents in online webinars to discuss various issues like teenage pregnancies.
"This is one of the ways that have really helped advance awareness on these thorn in the flesh issues," she says.
The organisation, she says, uses online engagement to create awareness and advocate on issues of sexual reproductive health and GBV.
She explains that through online engagements her organisation has taken part in different campaigns that empower women and girls. One such event dubbed, "MyDearBody" was organised through communication apps and online platforms.
Awuor's work has not been in vain. In recognition of her endeavours to transform lives, she was picked by a joint WhatsApp group of various organisations involved in community service in Kisumu, to be this year's recipient of the "Women who Empower Women" honor. This was at an event that recognised 47 outstanding community-based women.
Practical lessons
"Thanks to the development of mobile technology, today we can practically manage our lives and advance our services to the community from a digital device. In most cases, a cell phone can help us make purchases, do bank transactions, make video conferences (team/staff), access geolocation services, ask for addresses, track our clients among other things," says Awour.
She adds that the mobile phone comes in handy in other simple tasks such as using it as a clock and setting alarms and reminders, among other noble tasks.
Peperusha Binti, she notes, ensures that people within its outreach are trained on such simple tasks.
Related Topics