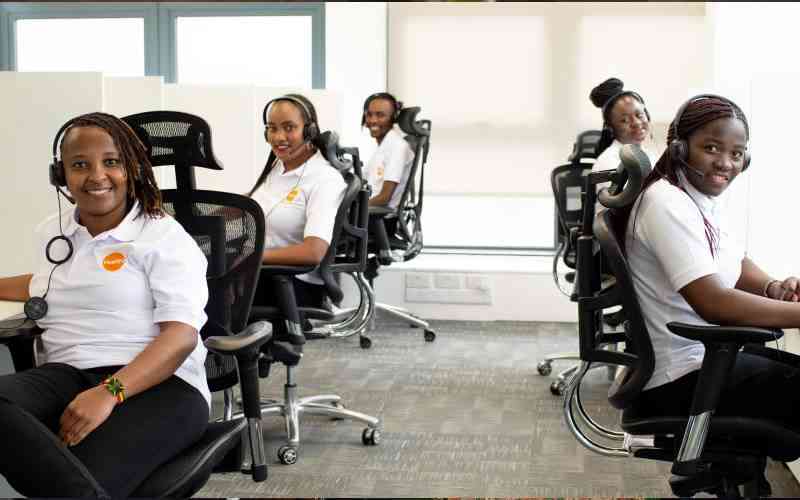 Briefly introduce your company
We are a healthcare provider who makes high-quality primary healthcare and wellness accessible, affordable, convenient and equal.
Through mobile and digital technology we reach every user with quality primary health care, mental health and nutrition/wellness services wherever they are, whenever they want, and as often as they need, to support the vision of true Universal Health Coverage in Kenya and put the power of healthcare decision making into the hands of the user.
This means we offer HealthX users the opportunity to reach us wherever they are – at home, in the office, or anywhere else – via video call, voice call, or live chat.
What problem are you addressing?
HealthX Africa seeks to fill three critical and well-documented gaps in the primary health care services in Kenya – access, quality, and affordability. Healthcare facilities are scarce, with only 52 per cent of Kenyans having a primary healthcare facility within a 5km radius of themselves.
The doctor: patient ratio is far below the WHO recommendation, further worsening access, and creating excruciating queues in many health facilities. Healthcare is expensive, with only a quarter of Kenyans covered by any form of insurance including NHIF, and most paying out of pocket for their care.
What solution are you providing?
HealthX offers unlimited access to in-house HealthX doctors 24x7 for medical consultations – this means users can call as many times as they want for one single, affordable subscription cost, and can avail doctors' consultations, mental health, and nutrition all within the subscription.
What key achievements have you had so far?
HealthX is one of the first of its kind in Kenya, offering an all-encompassing subscription of medical, mental health and nutrition services from a full-time, in-house team of doctors, nutritionists and clinical psychologists 24 hours a day, 7 days a week. We have seen other providers pivot to this model since our establishment since it is clearly the best way to achieve primary health care equitably across the country.
We are proud to be licensed and registered by the KMPDC as a medical provider with an additional license to offer virtual medical services/ telemedicine, and to offer training and CPD to our professional colleagues as a means of supporting the health system to embrace innovation and digital health technologies. While we faced some scepticism and doubt, we have seen a rapid uptake in our subscription services, with exponential growth in mental health, which we see as a huge achievement given how stigmatised it can be.
What key challenges have you faced so far?
Although it has been around for a while and successfully implemented in many countries, telemedicine is a new way of delivering healthcare in Kenya and a new component of the health system.
This comes with regulatory challenges including a lack of clear guidance and regulation, fear and misconceptions (eg that you have to be computer literate to access telemedicine), and requires trust and behaviour change from providers, patients, and communities.
Briefly tell us about your team and how many founders
HealthX is a Kenyan health service provider, founded, established, and registered in Kenya. We are a team of 25 and growing, comprising Medical Doctors, Clinical Psychologists, Clinical Nutritionists, Care Coordinators, and a supportive office staff of HR, Finance, Admin, IT, and Client Engagement who ensure day-to-day operations run efficiently.
Website: www.healthxafrica.com
Related Topics