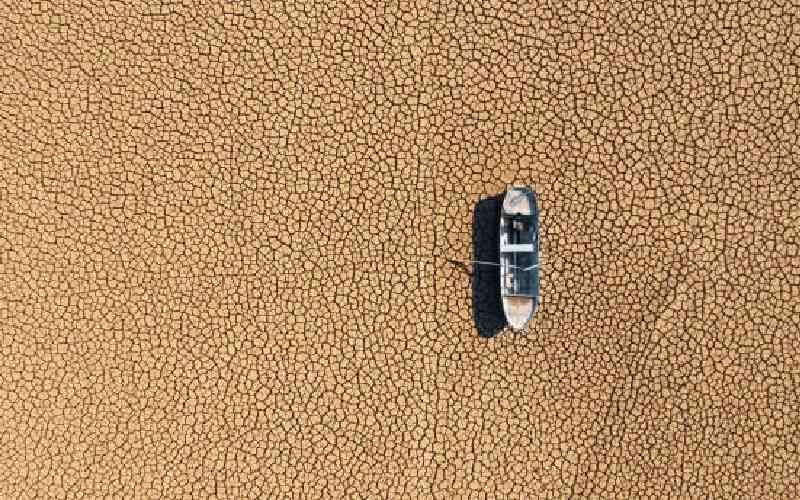 Let's start with Kenyan seasonal rains which have been failing for the past few years. The heat waves, even in the capital city of Nairobi, once referred to as the 'Green city under the sun,' have left many remarking, "Global warming is real. It has never been this hot before."
But if you probe further, the average Kenyan will have one of two responses:
Among the many who have only heard that there is global warming, but do not in any way understand it, you will probably hear a remark like, "Yes there is global warming. But so what?"
Then there are those who have some idea that it is caused by the anthropogenic increase of carbon dioxide and other greenhouse gases. These are likely to say something like, "Yes, there is global warming. But we are not responsible. And those who are largely responsible are from the industrialised nations of this world."
But let us start at the beginning (a very good place to start) with definitions.
"Global warming" refers to the rise in global temperatures due mainly to the increasing concentrations of greenhouse gases in the atmosphere. "Climate change" refers to the increasing changes in the measures of climate over a long period of time.
The visible impacts of climate change are the extreme droughts, forests burning in wildfires, floods, and other devastating effects- collectively termed as extreme weather events.
In fact, given the disruptions that these have had, the term scientists are now using is "global climate disruption" to explain the extreme weather fluctuations.
Kenyans, therefore, would wonder what are they to do about climate change. But then again, are we the biggest contributors to global warming? Or are we victims?
Yes, the rising temperatures are fuelling environmental degradation, natural disasters, weather extremes, food and water insecurity, economic disruption and conflict, and terrorism.
Many of our people here in Kenya are farmers. And most of our agriculture is, unfortunately, "rain fed agriculture" which requires a predictable annual rainfall pattern.
But what happens when this seasonality of rainfall patterns is disrupted?
Further confusion arises when we try to relate any unpleasant changes in our local ecosystems to global warming.
For example, the world-famous Mara River is now just a muddy pond, a far cry from the scenes of wildly splashing waters in which the migrating wildebeests.
But is this caused by global warming?
Getting the ordinary people of Kenya to first, understand and then, to care about global warming and climate change is one of the greatest challenges posed to journalism.
This is a discussion we must have. Urgently. Now.
There are no easy answers and there will be complex inter-relations. We are inviting experts to contribute to this column, to help us educate Kenyans on the realities of climate change, policies to mitigate climate disruptions and what we as Kenyans can do.
Related Topics