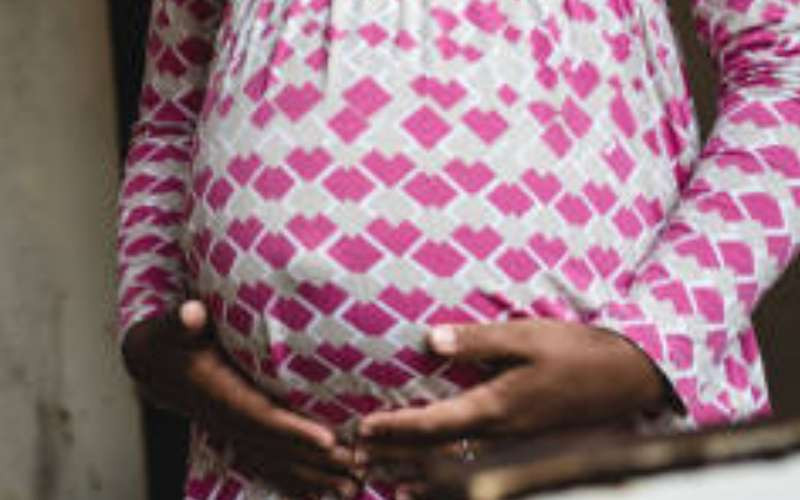 Fourteen-year-old Jane (not her real name) struggles to speak amid sobs as she looks at her breastfeeding one-year-old son.
At a tender age, she has already gone through a life of pain after being defiled and impregnated by her father.
When The Standard caught up with her in Obunga slums, Kisumu, she was looking frail and timid.
She narrated the shame, guilt and embarrassment she undergoes each day.
Jane painfully recalled that fateful evening when she arrived home from school and went to the kitchen for a cup of water.
"He grabbed me from behind and blocked my mouth with his hands. I struggled to free myself, I tried to scream but I could not, he pushed me on the floor, tore my clothes and raped me," she said.
Horrified by what at happened to her, Jane did not join the rest of the family for supper neither did she disclose to her mother about the rape.
Little did she know that her life was going to change forever.
Every evening when she returned from school the father would sexually molest her.
"He threatened me many times, I never wanted to return home each day from school I was forced to live side by side with my abuser," she said.
One day, Jane's friend noticed that she was not herself and that is when she disclosed the ordeal she had been going through for a span of two weeks.
"We went to the hospital but it was too late, I was already pregnant, and the medics encouraged me to report the matter to the police, my father fled before he was arrested," she said.
Her dreams of becoming a nurse were shuttered and she now struggles to fend for her son.
The Sexual Offense Act states that "any male person who commits an indecent act or an act which causes penetration with a female person who is to his knowledge his daughter, granddaughter, sister, mother, niece, aunt or grandmother is guilty of an offense termed incest and is liable to imprisonment for a term of not less than ten years."
The law provides that if proved that the female is under the age of 18, the accused person shall be liable to imprisonment for life and it shall be immaterial that the act which causes penetration or the indecent act was obtained with the consent of the female person.
The Sexual Offense Act provides two forms of sentences. The first sentence is imprisonment for a term of not less than 10 years. This happens when the victim of incest is above 18 years old. Where the victim is below 18 years old the accused is liable to imprisonment for life.
About 2km from Jane's house, is 15-year-old Linda another victim of incest.
She was also defiled by her father. "I was going to school one morning when my father opted to accompany me, it was strange but I agreed, as we proceeded close to a bush, he pulled me to the thicket, grabbed me forcefully and raped me," she narrated.
"Thereafter he pulled a knife from his pocket and warned me not to tell anyone what had transpired and left me in the bush," she said.
Linda said that after a month her mother discovered that she was pregnant and her father fled.
He mother Pertronila, opted to give up the baby born out of incest for adoption.
"I'm sad," sobs Linda, "I gave up my child to a stranger for adoption the lady only gave my mother Sh2000, everyone told me it was for the best and that I'm not allowed to take care of a cursed child."
In Manyatta, Obunga, Nyalenda and Kondele slums, girls or women who have babies born out of incest are stigmatised while some are forced to give up babies and beg for forgiveness from families if they hope to live with them.
The Standard established that teenage girls who have been victims of incest are neglected due to the secrecy that surrounds the abuse and are barred from speaking about the matter. Sadly, many cases forced to live with abusers in the family.
We meet 16-years-old Vera in Kondele, who was raped by her brother. She was alone at home when she her brother came in and told her, "today I will do whatever I want with you."
Weeks later she realized that she was pregnant and knew she had to leave home. Vera went to stay with her aunt in Homa Bay until her son was born. She give up the baby.
Data from the Gender-Based Violence and Recovery Centre (GBVRC) at Jaramogi Oginga Odinga Teaching and Referral Hospital (JOOTRH) shows that from October 2021 to September 2022 the facility recorded 620 cases of sexual violence.
In June the facility recorded 113 cases of sexual gender-based violence (SGBV), out of which 93 were 18 years and below while in August 260 SGBV cases were recorded with 144 below 18 years. In September 277 cases were recorded with 219 being below 18 years.
Half of the cases are perpetrators known to the victims including close family members. The youngest victim was three years old.
The hospital's Chief Executive Officer, Dr George Rae said that the reported cases have increased, attributing this to involving communities and creating awareness.
"We realized many victims didn't come for help, we have gone where they are, we have a lawyer and a police officer that we are working with at the GBV center," he said.
"We do monthly reporting and walk with victims as well as place them in a safe environment as we offer psychosocial support," he added.
County Gender in Charge Adah Omedi, regretted the rising numbers of incest in the county, a vice that is tearing families apart and creating psychological problems for teenagers, who are forced to live without close ties to their families.
Ms Omedi noted that sometimes the perpetrator is a stepfather and in most cases, mothers side with the abuser and blame the daughter for "spoiling their marriage."
"We need to work with the chiefs and assistant chiefs and some have proven not very cooperative enough," she said.
Omedi cited the lack of safe houses and rescue centres as a major impediment in the fight against sexual and gender violence.
Kisumu county has no government-supported safe houses except for 31 orphanages that are privately owned which at times act as rescue centers.
The Standard established that five years ago, Kisumu residents supported efforts to protect victims of gender-based violence after the county government allocated Sh13 million to establish safe houses which have now stalled.
Sh10 million was allocated to build Tiengre safe house which was later abandoned while Sh3 million was spent on Ongeche safe house which was also halfway done and abandoned.
Many victims are at the mercy of abusers as they lack a safe space.
"We have embarked on the 'speak out against incest' campaign which has seen an increase in the number being reported however many go unreported," Omedi said.
Data from the office of Director Public Prosecution in Kisumu indicates that for the last four months they have successfully prosecuted 17 cases of incest.
Related Topics