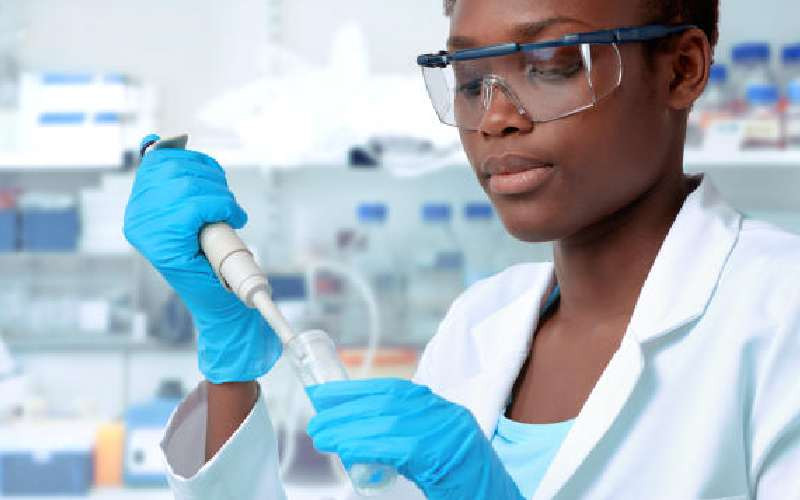 Medical students in Kenya will now be able to watch live and pre-recorded surgery procedures and training in 360-degree virtual reality (VR).
The Practitioners Alliance of Kenya (OTPAK), in collaboration with Professor Jag Dhanda from Brighton and Sussex medical school, executed a three-day educational workshop for Kenyan physicians at Nairobi University's School of Surgery in Chiromo campus.
Attendees were given lectures and practicals on multiple concepts, ranging from virtual reality to fracture management, and taught multiple surgical procedures on cadavers.
These training and narrations given by Kenya's leading surgeons were featured LIVE on the Virtual Reality in Medicine and Surgery (VRiMS) website and Youtube channel.
"The workshop's main purpose was to introduce Kenyan surgeons to some new virtual resources available to them and invite them into the next phase of surgical training, occurring in a virtual environment," said Prof Jag Dhanda.
The videos were livestreamed and uploaded on the VRiMS website adding to the library of engaging healthcare content created within the clinical setting.
"Physicians can look up procedures from anaesthesia administration, childbirth procedures to appendix removals presented in different camera angles including magnified," said the professor.
Innovation has been termed one of the critical pillars of attaining Universal Health Care. However, the current system of training and assessing surgeons in rural areas and the developing world has lagged behind the pace of innovation.
This has left some doctors unprepared to perform complex surgeries, putting some patients at risk.
"Medical school doesn't entirely prepare you for the real world," says Prof Pankaj Jani, a Kenyan surgeon and educator with over 30 years of experience.
"People are making mistakes the world over that can impact patient's lives when potentially they could have been taught in a better, more practical way."
Traditionally, student doctors had to work with highly sophisticated mannequins, simulations, or donated cadavers. They can be expensive to set up, complicated, and limited in how many students they can reach at a time.
With VR, a large number of students can repeat scenarios again and again.
"Trainees are able to prepare for procedures without the assistance of busy consultants. "it reduces surgical error and shortens the learning curve for trainees."
Surgical VR training became a concept during the COVID-19 pandemic, where medical students could practise skills without risking their health.
"It's not always safe to practise on human beings, and we often lack cadavers in our labs. The virtual reality training allows surgery students to watch, and once they are confident of their skill, they get assessed and are allowed to operate. It also gives the patients confidence too," said Dr Maurice Mugao, a surgery trainee at Chogoria hospital.
Professor Dhanda added that using virtual reality technology in training physicians can play an essential role in addressing these deficiencies and improving skills.
He also said the technology could enable a surgeon to receive live instructions from experienced surgeons anywhere in the world in real-time.
"This technology is affordable, accessible, and the medical content is free. The physician only needs an internet connection and a phone. For a full immersive experience, one can purchase a phone-compatible VA headset at about sh2500.
Related Topics