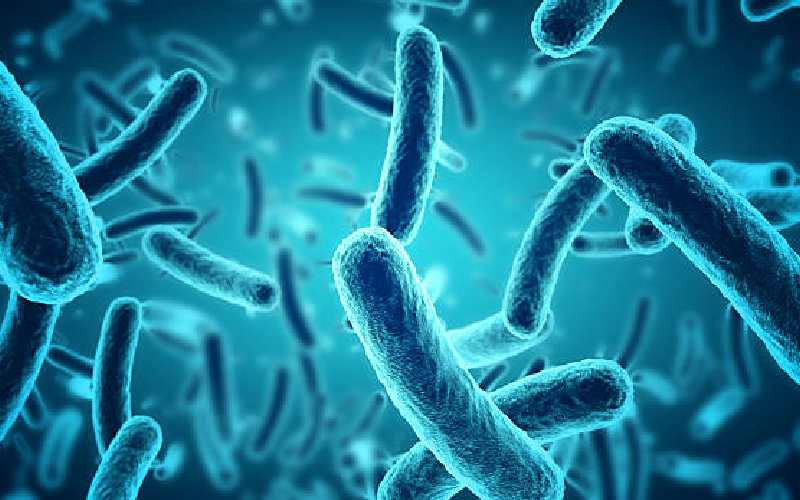 Foodstuff and the environment in Kenya are at the moment safe from dangers posed by harmful organisms that cause diseases, the national science and innovations regulator has assured.
The National Commission of Science, Technology and Innovation (NACOSTI) says it has ensured that research institutions in Kenya do not mishandle the pathogens in their laboratories.
Pathogens are disease-causing agents that scientists keep studying to establish disease patterns (epidemiology) with a view of coming up with preventive and curative measures.
Viruses, bacteria, fungi and protozoa are some of the known pathogens, and throughout history, the organisms have accompanied populations and caused various epidemics.
Pathogens have also been used as agents of biological warfare. It is against this background that the Regional Workshop on Universalization and Effective Implementation of the Biological Weapons Convention in Eastern Africa will be held in Mombasa.
Mary Onsarigo, a senior scientist at Nacosti gave the safety assurance ahead of an international workshop to review progress on the implementation of the Biological Weapons Convention (BWC).
The two-day workshop starting next Tuesday in Mombasa is aimed at creating awareness on the dangers of pathogens.
The seminar comes at a time the country is still recovering from the effects of COVID-19, which originated in Wuhan city of China in December 2019 before spreading across the world.
According to Onsarigo, the workshop will provide the platform for creating awareness on the lurking dangers of pathogens and biological weapons of mass destruction in general.
"The Biological Weapons Convention (BWC) is trying to prohibit production, acquisition, stockpiling and transfer of pathogens without valid justification. We want to encourage use of pathogens for peaceful science like the production of vaccines," explained Onsarigo.
The BWC is critical in addressing the proliferation of Weapons of Mass Destruction (WMD). Established in 1972, the Convention has almost reached universal membership with 184 States Parties and four Signatory States.
The United Nations Office for Disarmament Affairs (UNODA) through the Implementation Support Unit (ISU) for BWC, in collaboration with the Kenyan government through NACOSTI, has organized the Mombasa workshop.
Participants will demonstrate their broad understanding of BWC, implementation of the Convention back in their respective countries, and legislations put in place as well as discuss roles and responsibilities of National Contact Points (NCPs) and confidence-building measures.
Thereafter, member States comprising Kenya, Ethiopia, Madagascar, Mauritius, Seychelles, Sudan, Tanzania, Uganda, Comoros, Djibouti, Somalia and South Sudan, shall develop a work plan for enhancing the implementation of BWC at the national level.
Onsarigo said NACOSTI has put in place surveillance mechanisms to ensure research institutions in Kenya uphold standards. "We have made sure that the laboratories where pathogens are stored are well secured; neither are the organisms used for the wrong purposes," said the senior scientist adding that Kenya does not produce pathogens in mass.
With changing terror dynamism, NACOSTI director general Prof Walter Oyawa said terrorists are moving away from use of mass biological weapons and are instead employing simple methods like pollution of consumable products.
"And this is why this workshop is important to our country; we want to enlighten Kenyans to be cautious about their environment and remain alert since biosafety and biosecurity are emerging challenges," stated Oyawa.
Among its various functions, NACOSTI undertakes regular inspections, monitoring and evaluation of research institutions to ensure compliance with set standards and guidelines.
"We make sure that all persons intending to undertake scientific research in Kenya obtain a license in accordance with laid down regulations," said Oyawa.
Related Topics