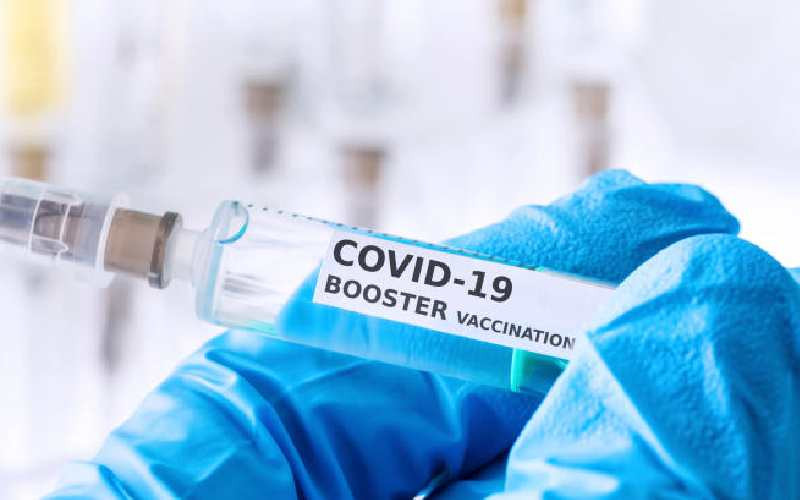 A new programme to provide oral antiviral treatment for Covid -19 in low- and middle-income countries has been launched.
The new public-private partnership dubbed the 'Covid Treatment Quick Start Consortium' will be implemented in ten countries including Kenya.
"High rates of chronic disease in many of these countries make patients more at risk of severe disease from Covid-19," said Christine Squires, President and CEO of Americares, one of the consortiums implementing the programme.
Others in the consortium include Duke University, the Clinton Health Access Initiative with financial support from Open Society Foundations, Conrad N Hilton Foundation and Pfizer- which has donated 100,000 doses of Paxlovid, an antiviral drug that prevents the coronavirus from multiplying.
Paxlovid, which will be administered later this month, is given within five days of symptoms starting and is recommended for people at high risk of developing severe illness.
Squires added that besides "as ensuring drugs are available, the initiative will promote testing to ensure that people are diagnosed in a timely manner before symptoms worsen."
The Consortium will work closely with the ministers of health in the 10 selected countries which grapple with shortage of primary medical commodities.
The countries are Kenya, Uganda, Zambia, and Zimbabwe, Ghana, Laos, Malawi, Nigeria, Rwanda and South Africa.
This broad consortium builds on earlier commitments in May when some of the partners announced intention to increase access to Covid-19 testing and treatments in low- and middle-income countries before later making cheaper generic drugs more available.
Sean Regan, director of Covid treatment access for the Clinton Health Access Initiative, said the Pfizer drugs would "act as a bridge to low-cost generic drugs" before increasing availability to more countries.
Edson Gary, President of Covid Collaborative, an assembly of organisations and experts on Covid-19, said the first patients were likely to be administered the antiviral drugs through the programme later this month.
"We'll be working with ministries of health to build public capability. Quick Start will ensure more just and more equitable access to these life-saving therapies," Edson said.
Data from WHO shows the pandemic witnessed more than 600 million confirmed cases of Covid-19 with 6.5 million deaths.
Numerous treatments against Covid-19 have been approved besides the administration of more than 12.5 billion vaccine doses worldwide.
However, data from Oxford University shows only 21 percent of people in low-income countries have received at least one dose.
Related Topics