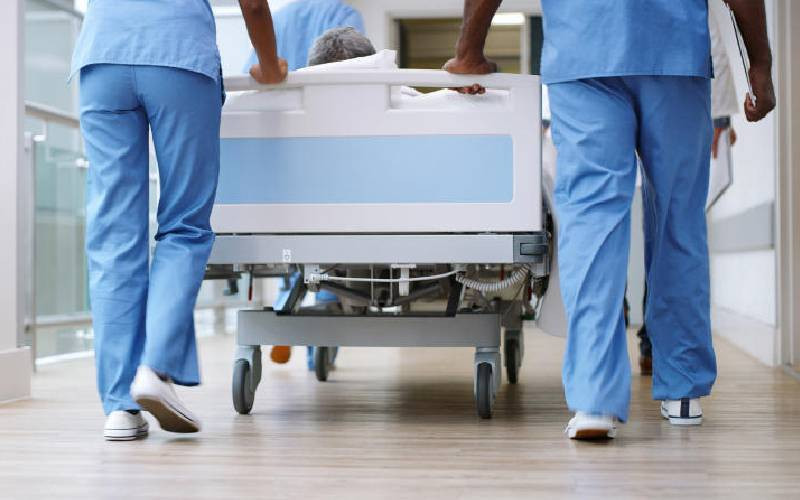 Kenya's health funding comes from the exchequer, donor support, out-of-pocket, insurance, and private investment.
According to Dr Daniel Mwai, a health economist, national and county governments control about 33.6 per cent of health financing while insurance penetration stands at 20 per cent, with 80 per cent of the Kenyans having no insurance cover.
The attainment of Universal Health Coverage (UHC) was pegged on a financially sustainable health scheme for the country's 50 million population.
But only 10 million people are members of the National Health Insurance Fund (NHIF), which has been identified as a vehicle to jump-start the implementation of UHC, yet it controls only 13.8 per cent of financing scheme.
Dr Mwai reckons that depending on NHIF to bankroll health services for UHC means Kenyans are entertaining unrealistic dreams.
This means increasing the number of households contributing to NHIF considering "a disease does not ring a bell".
In an earlier interview, NHIF CEO, Dr Peter Kamunyo said that of the 10 million households enrolled under NHIF, only 5.6 million were active by May 2021.
In the 2021 financial year, NHIF collected Sh61.53 billion from its members, with Sh54.66 billion being paid as hospital claims.
Phone calls to Dr Kamunyo to shed light on implementation plans were not successful.
Dr Ruth Masha on her part, says that NHIF is a key player and "the government needs to get everybody on a form of insurance for the sustainability of quality healthcare".
Though NHIF pays for various services ranging from deliveries, surgeries, and cancer treatment, hesitant members to the scheme cite failure to offer expected services, and inefficiency in turnaround time.
"I have used NHIF for surgery, but the main challenge was changing hospitals to access services when I moved from Mombasa to Nairobi," recalls Winnie Otieno, a communication specialist. "I was forced to pay out of pocket as it was an emergency."
Then there is the case of Nyambura Mwaura whose Sh30,000 delivery charges at a private hospital were settled by NHIF.
But the mother of three, who suffered eclampsia, spent an extra night in hospital as the NHIF card identified her as male.
Dr Mwai attributes laxity in joining NHIF to operating pre-independent, where it focused on members in formal employment, who comprise only 25 per cent of the population.
Aloise Gikundi said investing more in preventive healthcare to save on curative will cut cost of healthcare, starting with "revamping public healthcare at the community level".
Related Topics