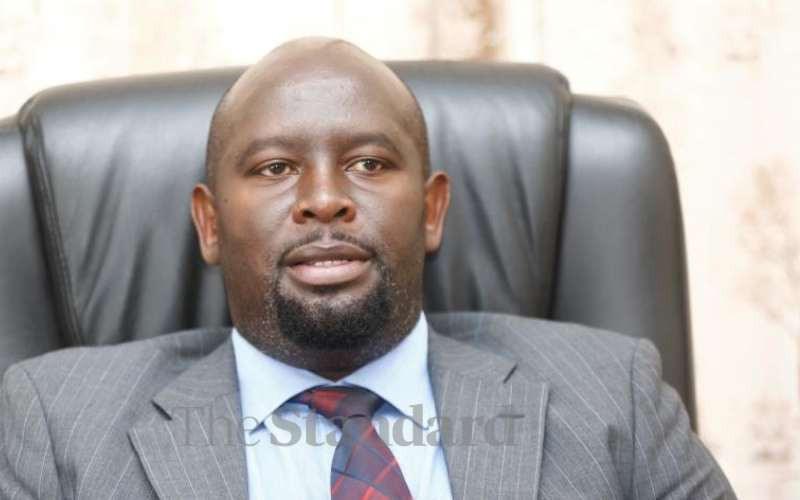 A Swine Flu outbreak in Nakuru county has led to the death of one child.
Eight other children are being treated at Rift Valley Provision General Hospital (PGH) and Kiptangwanyi Health Centre in Elementaita, Gilgil sub-county.
According to authorities, those admitted to the two hospitals are in stable condition, as of yesterday.
Dr Daniel Wainaina, the county chief officer of Health, said they received an alert from Kiptangwany Health Centre on July 27 at the Public Health Emergency Centre. Dr Wainaina, the centre's director, noticed an increase in the number of children who presented with high fever, cough, and difficulty in breathing.
"The majority of those admitted to the centre were children under the age of one year," Wainaina said.
Swine flu is a respiratory infection in humans caused by an influenza strain that originated in pigs. The H1N1 virus strain causes the flu. As of yesterday, the county's department of health had reported 140 cases of Swine Flu since the outbreak began on July 27, 2022. Some 75 of the 140 cases involved men, while 65 involved women.
A team of surveillance officers who reported the outbreak is on the ground to monitor the situation and implement necessary measures for the H1N1 virus of swine flu.
Treated and discharged
The remaining children were treated and discharged, and Wainaina assured them that their conditions were stable. He noted that none of them returned to the hospital to report a virus relapse.
"We've been doing follow-ups to ensure those who have been treated are stable," Wainaina said.
The department stated that at the start of the outbreak, 10 cases were reported daily, but no deaths have been reported in the last week, and the number of cases has decreased. Only two cases were reported on Monday.
He assured Nakuru residents that the department had increased personnel to ensure daily surveillance. Wainaina said the severity of the flu and the number of cases reported would be significantly reduced within weeks. "Daily tests are being performed, and samples are being sent to public health labs," Wainaina said.
The flu has been linked to the cold weather this month, despite the fact that most cases are reported between February and April. The department said the flu outbreak trend varies depending on the climatic conditions and that although cases are typically reported once a year, they have increased.
Unpredictable weather
The country has experienced an unusual change in climate and unpredictable weather over the last two years.
Despite the increased cases, the department of health says there is no cause for concern, noting that the flu is like any other and the treatment process is the same.
"Those affected are children under the age of one year, the elderly, and people with underlying health problems."
In collaboration with the national public health, the county has launched an awareness campaign to educate the public on virus spread. "If people have flu-like symptoms, they should wash their hands, keep hygiene, keep their distance, and wear masks."
Related Topics