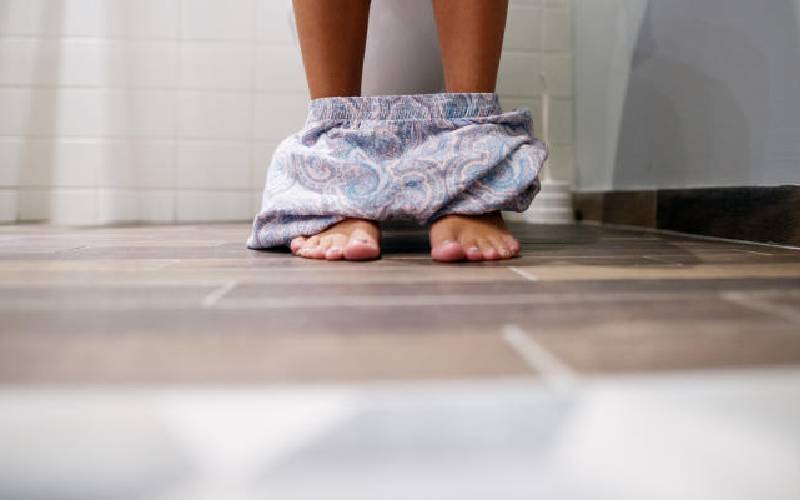 Constipation is a condition in which there is difficulty in emptying bowels especially associated with hardened faecal matter.
According to Dr. Ngami Mutwa a Physician at Machakos Level 5 Hospital, one will know they have constipation if they get a pellet-like stool which is hard to pass, and if they have abdominal discomfort with a feeling of blockage at the rectum that prevents bowel movement.
Other people may feel as though they cannot completely empty the stool from their rectum and will also get nauseated, may vomit, and also lack appetite since the abdomen feels already full.
Dr. Mutwa says that constipation can be brought about by different causes, among them the lack of fibre in the diet, lack of enough water, lack of exercise, and underlying medical conditions.
"Some of the medical conditions may involve the nervous system like Multiple Sclerosis, Parkinson's Disease, spinal injuries, and neuromuscular diseases," she says.
Dr. Mutwa says this is because the sacral nerves are located in the pelvic area just above the tailbone and that these nerves control the muscles and organs that contribute to overall bowel control.
Other people have irritable bowel disease which is more common in females.
The medic says such people are sensitive to gluten and wheat products, will get constipation, and may have diarrhea.
"If they come to the hospital with cramping, abdominal pain, bloating, gas and constipation which resulted to diarrhea, then it means they have irritable bowel disease," she explains.
Few people who have irritable bowel disease usually control it by managing the diet, lifestyle, and stress while the more severe symptoms can be treated with medication and counselling.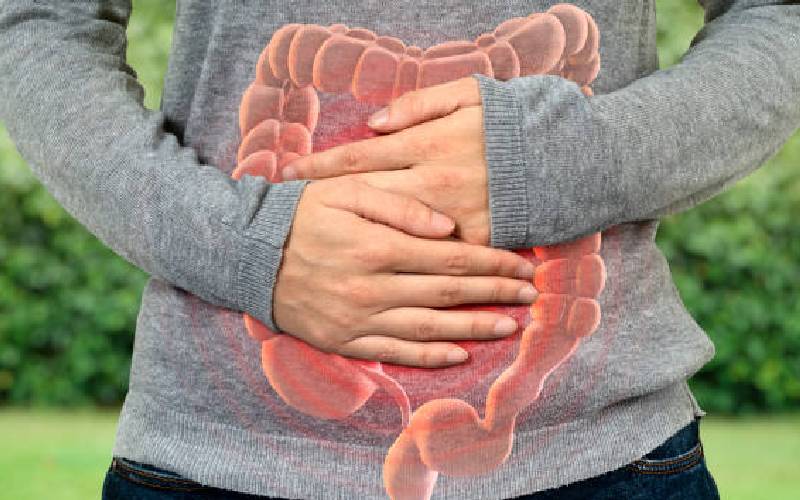 Additionally, endometriosis in women is another cause of constipation, making women suffer two or three times more than men.
Dr. Mutwa explains further that this happens more during the menstrual period where the balance between the female sex hormone is disturbed, "which may relax the muscles of the intestines leading to slower movement of food within the intestines."
According to her, patients with endometriosis experiencing irregular bowel movements describe their pain as sharp pain which feels like razor blade cuts, and are signs that endometriosis is located in the large bowel, and this should be addressed by a medic if these signs of painful bowel movement are unique during menstruation.
Pregnancy can also cause constipation, and as the medic explains, at least four out of 10 pregnant women will suffer from constipation during their pregnancy.
This according to Dr. Mutwa is caused by iron supplements pregnant women are advised to take from as early as the first semester.
"This can be managed by increasing your fluid intake, a high fiber diet, and gentle exercise without ignoring the urge to go to the toilet," she adds that after a period of time, the person may stop feeling the desire to move the bowels.
Additionally, there is an increase in progesterone hormone during pregnancy which causes a relaxation of the body muscles which include the intestines meaning slower digestion which may lead to constipation.
Colon cancer also contributes to constipation since there is a mechanical obstruction of bowel movement.
According to Dr. Ancent Kituku, a Consultant Surgical Pathologist, people with colon cancer will experience persistence in a change in their bowel habits, including diarrhea or constipation or a change in the consistency of their stool.
"Others will experience rectal bleeding or blood in the stool, persistent abdominal discomfort which may include gas or cramping and if they have these signs it is advisable they test for colon cancer," says the doctor.
Related Topics